Edgar Wright: "Nostalgia is responsible for tragedies like Brexit"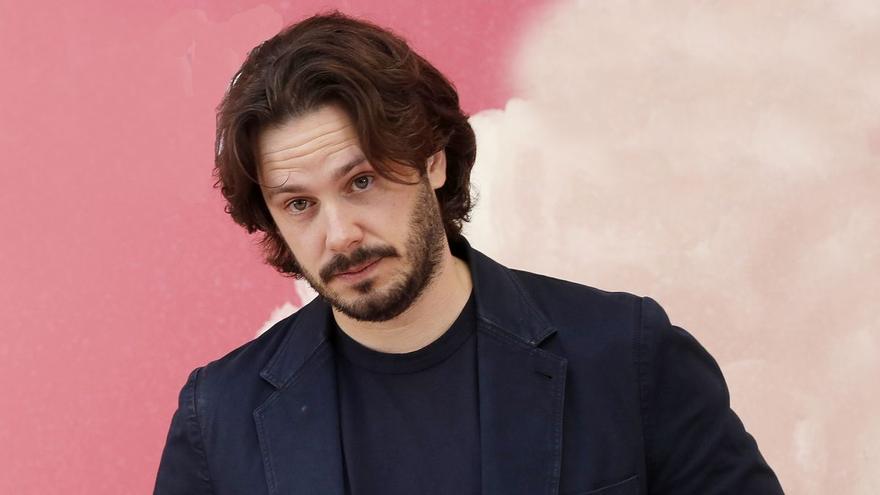 Starring a young woman obsessed with the 60s who begins to experiment strange dreams and visions that transport her to that decade, and that little by little she is losing the ability to distinguish reality from delirium, the film is a thriller psychological scenes through which threatening ghosts pass through and blood gushes out.
'Last Night in Soho' is, among other things, a ghost movie. Do you believe in them?
Of course. In fact, I am convinced that my mother has always had paranormal powers. When I was a child, she often explained that she had seen ghosts in the job, or on our own home, and I had no doubt that he was telling the truth. What's more, that she could see them and I didn't make me feel terrible envy. When I speak of ghosts, beware, I do not think of souls in pain that have been trapped in this world, but rather of residues of Energy that can be left in places where traumatic events occurred.
The film also carries out a flawless reconstruction of the London from the 60s. What attracts you to that time?
I was born in 1974, and the previous decade haunted me from the beginning, largely because as a child I appropriated my parents' record collection, all of them published in the 60s, and I began to listen to them obsessively. That led me to learn as much as I could about sixties culture, through music books and magazines, or movies, or fashion. I felt like I was born at least a decade too late, and I felt it even more when I moved to London. I used to imagine what would happen if I could travel back in time. In part, the movie stems from that fantasy.
As we leave any era behind, we begin to idealize it
However, doesn't the movie speak precisely about the dangers of nostalgia?
Indeed. People often say that "any time in the past was better", and that nostalgia is not only a fallacy; It is also very dangerous, and responsible for tragedies such as the Brexit. What past tense do they refer to? At what time in our history was everything going well and nothing was going wrong? In none, obviously, but that doesn't matter. As we leave any era behind, we begin to idealize it. And I wonder if that process does not respond to our inability to deal with the present. In my personal case, I do not rule it out.
One of the intentions of the film is to make clear how little things have changed for women in the last half century
Also, would you say that it is a film influenced by movements like the MeToo?
The truth is that I started thinking about it long before the MeToo existed. But it is clear that one of his intentions is to make clear how little things have changed for women in the last half century; the type of abuses they suffer today were already constant then. To design the protagonist, in fact, I was inspired by terrible experiences that my mother, and my grandmother and my sister-in-law told me they had suffered in their day.
In any case, his films tend to function as tributes to other films or film genres in general. What cinematographic references does 'Last Night in Soho' have?
The horror and suspense movies that I've always enjoyed the most are the ones that, while watching them, make you feel like you're doing something forbidden and dangerous. I am referring to Hitchcock's cinema, Brian De Palma's, the work of Italian directors such as Mario Bava and Dario Argento. And in making this film I have tried to take the elements that give these films their power of fascination and adapt them and give them a more contemporary air.
It bothers me a lot to hear people wonder over and over again if the cinema is dead
Likewise, as in the rest of his films, music once again plays an essential dramatic role in the story. What logic did you follow when designing the soundtrack?
To a large extent it is made up of songs Amazing by British singers from the mid-60s, like Dusty Springfield, Sandie Shaw, Petula Clark or Cilla Black. Apart from being magnificent, they all share a sound that makes you feel euphoria and at the same time saddens you. Even a seemingly upbeat track like Petula Clark's 'Downtown' conveys a ton of melancholy. And that duality was something that I wanted for the movie.
Like so many other films, the premiere of 'Last Night in Soho' suffered several delays due to the coronavirus. Do you think that when the pandemic ends, the cinema will regain its Health lost?
I hope so. It bothers me a lot to hear people wonder over and over if the cinema is dead, and I think we can all do something to help it recover, and that the movies do well at the box office. I think it is indisputable that any movie is better enjoyed if it is seen in a dark room than if it is seen in the living room. And that difference mainly affects those works that demand more from the viewer. If you see them at home, without paying a ticket for them, you probably won't even bother to see them in their entirety. That seems tragic to me.