Eddie Van Halen, legendary guitarist of the band Van Halen, dies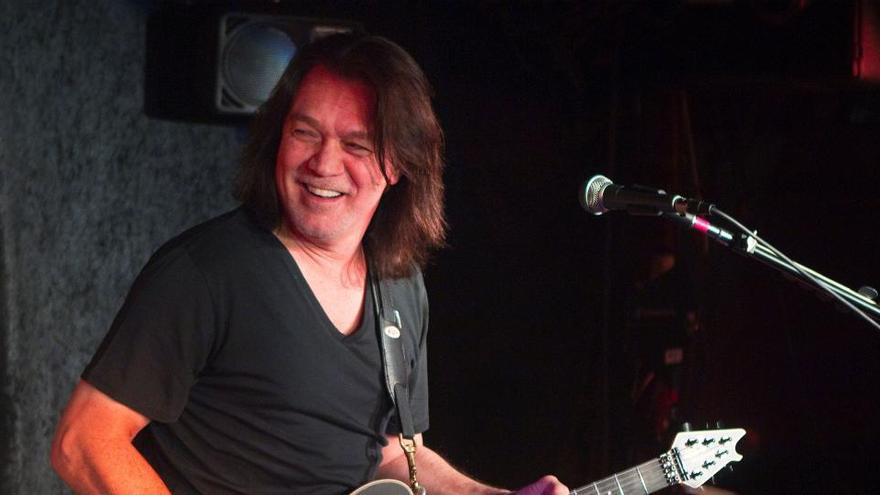 Eddie van halen, co-founder of the band Van Halen and rock icon from the 70s and 80s, died this Tuesday at age 65 for throat cancer, as reported by the celebrity news portal TMZ.
The guitarist died at the Providence Saint John's Health Center hospital in Santa Monica (California, USA).
Eddie Van Halen was the explosive lead guitarist and the lifeblood of Van Halen, a long-lived and popular American hard rock group that triumphed with songs like 'Jump'.
"I can't believe I have to write this, but my father, Edward Lodewijk Van Halen, has lost his long and arduous battle with cancer this morning," his son Wolf Van Halen wrote on Twitter.
'He was the best father I could have asked for. Every moment I shared with him on stage and off was a gift. My heart is broken and I don't think he will ever fully recover from this loss. '
Rock between brothers
Eddie Van Halen and his brother, drummer Alex Van Halen, were the backbone of this iconic rock formation that was inducted into the Rock and Roll Hall of Fame in 2007.
The Van Halens were born in Holland into a very musical family (their father played instruments such as the saxophone or the clarinet) that, being very young, moved to the Californian city of Pasadena (USA).
Jump, one of Van Halen's greatest hits.
Already in the 70s, the Van Halen brothers took their first steps in music with bands like Mammoth and were forged on the Southern California venue circuit, but the big pitch would come in 1978 with Van Halen as the name of his project.
His debut album, 'Van Halen', it already had David Lee Roth as singer and with Michael Anthony as bassistay it was a tremendous triumph that helped to establish the canon of hard rock or heavy rock that slipped without problems into the radio hits of that time.
Above all stood out the incendiary, frenetic, tireless and very given to solos (sometimes with both hands on the neck) Eddie Van Halen's guitar, which in 2015 he was voted the eighth best guitarist of all time by Rolling Stone magazine (Only Jimi Hendrix, Eric Clapton, Jimmy Page, Keith Richards, Jeff Beck, BB King and Chuck Berry were left ahead of him).
Massive concerts and great displays of effects on stage always under the orders of Eddie Van Halen's enormous talent as a guitarist gave shape to Van Halen's spectacular rock bet, which continued to reap success with albums such as'Women and Children First'(1980),'Fair warning' (1981), '1984'(1984) or'5150'(1986).
In addition to 'Jump', in which they dared with great success to incorporate synthesizers into your sound, Van Halen's legacy includes songs like 'Ain't Talkin' Bout Love','Panama','Hot for Teacher'or'Runnin 'with the devil'.
Eternal heroes
The group went through problems and line-up changes of all kinds, especially due to the comings and goings of the singers David lee roth Y Sammy hagarBut both Eddie Van Halen and his brother Alex always stood at the forefront as the indestructible foundations of a band that has been around for more than four decades.
Eddie Van Halen, what dealt with alcoholism and other addictions throughout his life, he also had time to wear a medal outside his band, since, for example, His guitar shone in Michael Jackson's unforgettable 'Beat It' (1982).
The guitarist, who apparently never learned music theory and notation, was married for more than twenty years to actress Valerie Bertinelli, from whom he separated at the beginning of the century; and later he married Janie Van Halen.