Ed Sheeran, the formula for success written with six guitar strings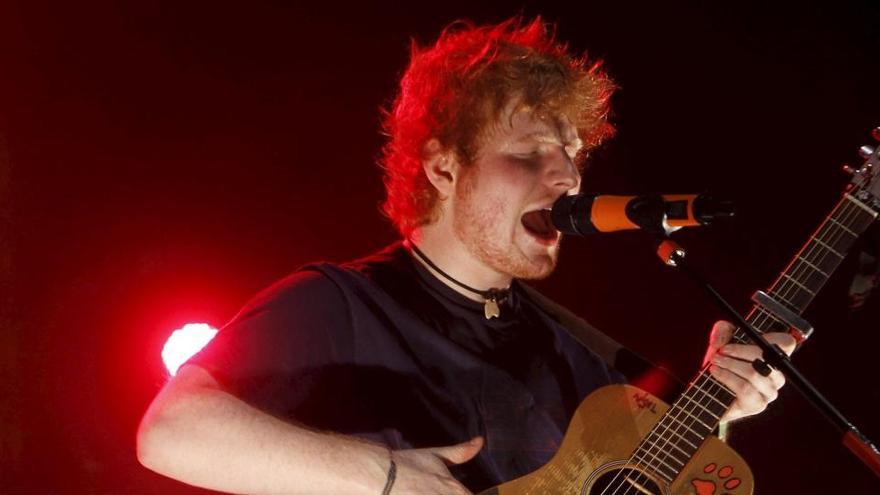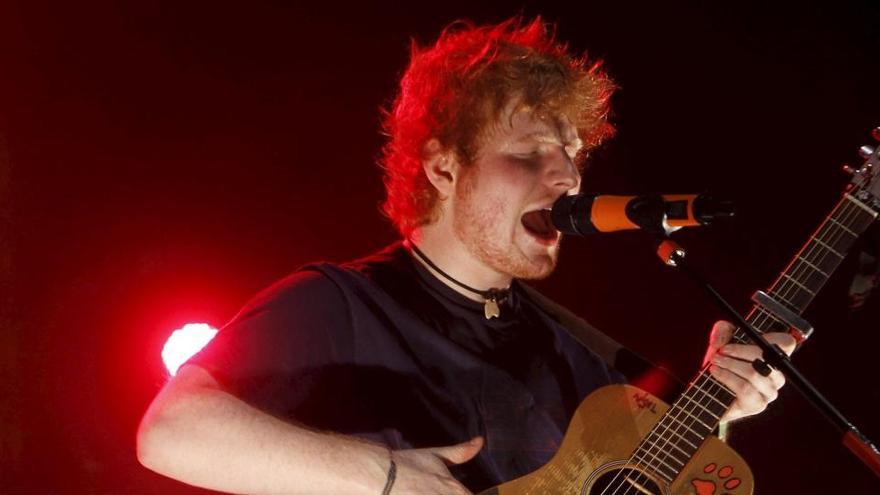 One voice and six guitar strings were all Ed Sheeran needed to discover the formula for success, and what allowed him to stop being the 'weird kid' of school to become one of the most recognized artists on the international scene about to turning 30 this wednesday.
Although he was born in Halifax (northern England), Sheeran spent most of her childhood in Framlingham, a small town in North East London. in which he was inspired for 'Castle on the hill', where he says that he "broke his leg" at the age of six, smoked cigarettes at 15, got drunk with his friends and gave his first kiss on a Friday night.
It was in high school when he started playing guitar And, after a Damien Rice concert he attended at the age of 12, he discovered that he wanted to dedicate himself to music, because, in addition to making him happy, it also helped him to socialize and stop being teased for being a redhead, wearing glasses or being stutterer, something he overcame rapping Eminem.
Born worker
That fact also encouraged him to continue his musical and acting training in companies such as the British Youth Music Theater (BYMT), where in 2007 he was part of the cast of Frankenstein under the command of Nick Stimson, who has confessed to Efe that Sheeran he was an "extremely hardworking" student.
Stimson especially remembers one night when Sheeran caught his eye when he appeared on his guitar and played some of his songs. "I felt like I was listening to someone extraordinarily talented, I interpreted in a way that I had never seen in anyone before, "he says.
The "sum" of effort
Also present at that evening was his partner and friend Matt Brinkler, who tells EFE how Sheeran asked him years later to be able to sleep on his sofa "for a season" when he went to London to find a life. "He worked hard for what he wanted to do, he played guitar every day and bowled seven days a week, and hundreds a year," he adds.
The singer "put all his eggs in a single basket and focused his efforts on being successful in the music industry, even if he didn't have a place to call home," journalist Andrew Bullock, who met him with 'The A Team ', like so many who he captivated with his "compositional skills and humility".
Young Sheeran's unique nuances convinced himself Elton John, who made him his "protégé" and I teach him the infallible equation to "circumvent the paths of the music industry" in which he debuted in 2011 with '+' (Plus), with jewels like 'Lego House' or 'Drunk'.
"Multiply" success
He left behind the decline of London pubs that saw him grow up and started composing for stars like 'One Direction', to whom he gave the precious 'Little Things'; or Taylor Swift, with whom he wrote and performed together 'Everything has changed' to later accompany her as the opening act on her 'Red' tour throughout the United States.
That allowed him to make himself known to a wider audience at the same time and, during the trip, his head did not stop machining songs. A total of 120 who cleared the 'X' (Multiply) from their second album, which included the wedding 'Thinking Out Loud'- with which he won in 2016 the Grammy for best song of the year-, plus a song to the sea of ​​Tenerife.
"Divide" pressure
However, the success and long tours compounded Sheeran's mental health and anxiety, who decided to take time to reconnect with himself; being able to "see the world with his eyes and not through a screen", travel and bond with his childhood sweetheart and now, his wife, Cherry Seaborn.
He dedicated 'Perfect' to her, the first song he composed from his third album '÷' (Divide), which he released in 2017 after a year disappeared from the map and turned into a happier man, as he recounts in 'Happier', together to others hits like 'Shape of you' or the energetic 'Barcelona', in which he includes some words in Spanish.
'÷' was proclaimed best album of the year with 15 million copies sold. He was succeeded by 'nº 6', an album of collaborations with artists such as Justin Bieber or Camila Cabello, to later enter a musical lethargy again, only interrupted by surprise last Christmas with the release of 'Afterglow'. At this time he changed the guitar for the brushHe exploited his more 'Pollockian' artistic side in paintings that are now auctioned for charities; and in September 2020 she welcomed her first daughter, Lyra Antartica.
Now that he reaches 30, those who, like Brinkler, knew him as a young man, recognize that "his music has changed with him, but that he is the same Ed who played the guitar sitting on the floor in the hall" and therein lies the formula for your success.