Ed Sheeran returns renewed with 'Bad Habits' after a retirement of almost two years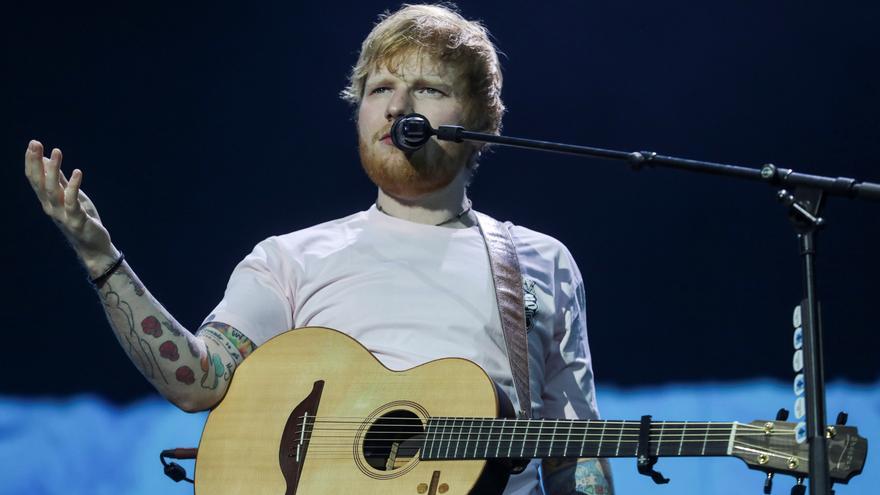 Ed Sheeran has again broken the retirement announced at the end of 2019, this time to launch a song, 'Bad Habits', and confirm through his record company that this best-selling artist is working on a new album.
With a summery and energetic sound and accompanied by his guitar, Warner Music has explained that he himself co-wrote and co-produced the song with his longtime collaborators, Johnny McDaid (with whom he worked on the hit 'Shape of You') and FRED AGAIN…. In parallel to the audio, which is already available on digital platforms, Sheeran has also released the accompanying video clip, in which he takes the identity of a vampire.
"It's great to be back with my new single. I wanted the video to play with the nature of habits in a fantastic way, so I settled on vampires, and it was a lot of fun to get into character, except for the heights, which weren't that fun, "explains the musician in a statement. collected in the press release.
The also author of hits such as 'I don't care', 'Perfect' or 'Thinking Out Loud' is scheduled to participate live tonight from the Portman Road stadium in Ipswich Town (United Kingdom) in the Euro 2020 show organized by the platform TikTok, from where the performance can be followed from 20.00 GMT.
It has not yet emerged if 'Bad Habits' is the first preview of his next album, which will take over from 'No.6 Collaborations Project' (2019). At the end of that year he concluded his 'Divide' tour, which had led him to perform 260 shows in more than fifty countries, and then he announced his temporary withdrawal to "travel, write and read". "I promise to come back with new music when the time is right and I have lived a little longer to have something to write about," said the Suffolk (England) musician at the time.
In September 2020, he broke this public isolation to announce with his wife, Cherry Seaborn, the birth of his first daughter, Lyra Antarctica, and last Christmas he released an unreleased song entitled 'Afterglow' that he had composed long ago.
Sheeran has become one of the most commercially successful artists in the world since the publication of their first album, '+ (Plus)' (2011), followed by 'x (Multiply)' (2014), '÷ (Divide)' (2017) and the most recent 'No.6 Collaborations Project '(2019). In fact, only behind Adele, he rose to the podium of the most commercially successful musical artists of the past decade, according to the Media Traffic portal, which compiles the official sales charts of more than thirty countries with respect to published data. by the International Federation of the Phonographic Industry (IFPI).