Economy will cut the goal of net debt issuance for this year | Economy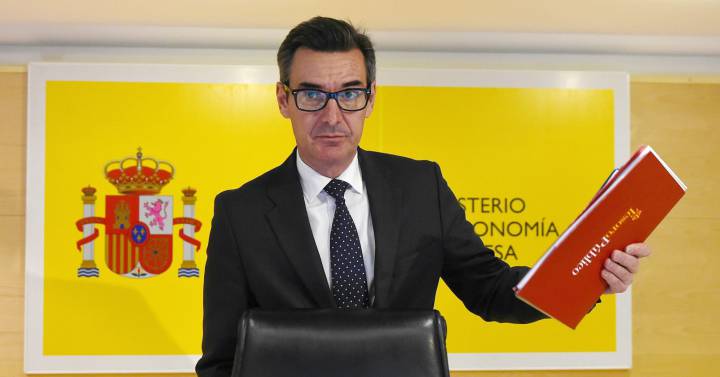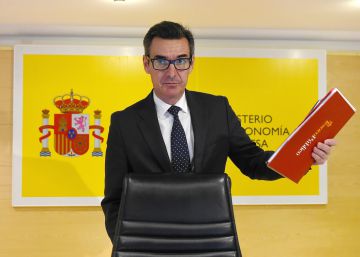 The Secretary General of the Public Treasury, Carlos San Basilio, has confirmed on Monday that in the coming weeks the objective of net issuance of Spanish debt for this year will be lowered again due to lower financing needs.
The Government has already reduced the net issuance of public debt planned for 2019 to 30,000 million euros, compared to the 35,000 million initially estimated, thanks to the good evolution of fiscal revenues, budget execution and savings obtained in Treasury management. At the same time, the gross amount expected for this year was cut by the same amount, standing at 204,526 million euros, 4% lower than last year.
The acting Minister of Economy and Business, Nadia Calviño, has already advanced that the Executive would decide in the fall if she has "margin" to reduce again the expected net debt issuance. Now, the Secretary General of the Treasury, in statements to RNE, has confirmed that the forecast of 30,000 million "will be reduced in the coming weeks", which will allow to place the total issuance of the Treasury below 200,000 million "for the first time since 2012 ".
San Basilio has stressed that the Spanish economy has lower financing needs every year, so emissions will be reduced. He also pointed out that, although financing costs are currently at "historical lows," there is still "margin down."
Japanese appetite for Spanish debt
The Secretary General of the Treasury has been "very satisfied" with the decision of the Japanese credit rating agency R&I to raise the solvency note of the Spanish sovereign debt, from 'A-' to 'A' with a stable outlook.
The Secretary General of the Treasury has stressed that this decision of the Japanese agency helps Spain in an interesting market like the Japanese, where there is a "growing interest" in the Spanish debt. Likewise, San Basilio considers that it is positive news to the extent that it can contribute to other rating agencies with greater impact in Europe, such as Moody's, Fitch and Standard and Poor's "go the same way", which would have an effect "most significant" in financing costs.
Averaging all the emissions made this year, financing costs are currently at 0.37%, below the minimum of 0.6% previously reached and which was thought to be "unbeatable", explained San Basilio.
The Secretary General of the Treasury has assured that, if agencies such as Moody's, Fitch and Standard and Poor's made a decision similar to the one taken by the Japanese rating agency, Spain would charge for the ten-year debt. San Basilio has also stressed that reducing public debt to 95.8% of GDP this year is an "absolute priority" for the Government and added that the cost of financing paid by the State for its public debt will end 2019 "slightly by above 2% of GDP ", compared to 2014, when it exceeded 3%.