Economist Emilio Ontiveros dies at 74 years of age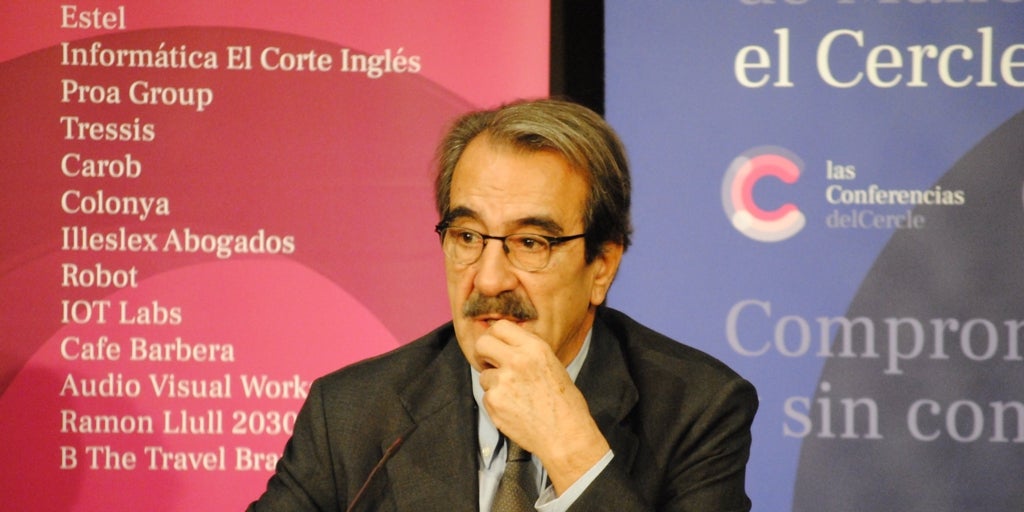 The prestigious economist Emilio Ontiveros has died this Monday at the age of 74 in the city of Madrid, according to Cadena Ser. The professor, who suffered from a long illness, had collaborated for almost a year in an economic podcast of the station.
Ontiveros was born in 1948. With a degree and a doctorate in Business Sciences, he worked in national industrial companies before beginning his career as a university professor, and since 1985 he has been Professor of Business Economics at the Autonomous University of Madrid. In 1987, he founded Analistas Financieros Internacionales (Afi), a company dedicated to consulting and independent training focused on economics, finance and technology.
His experience as an economist and researcher earned him awards such as the IX Award from the Businessmen's Circle of Economic Research for his work 'ICT, economic growth and business activity' and in 2005 he was appointed by the Minister of Industry Chairman of the Conference on convergence with the EU in the Information Society.
In 2005 he was part of the Advanced Research Group on International Economics, as a "Fellow" of the Real Colegio Complutense (Harvard University), and participated in different seminars given by professors from said university. Since 2006, she has been part of the Innovation Advisory Council of the Madrid Science Park.
Emilio Ontiveros had a long career in the media as he has directed several economic publications such as the Economy collection of H. Blume Ediciones, the Economists Magazine and the Yearbook of Economy and Finance of El País. He was also a founding member of the Spanish Association of International Economy and Finance and of the Editorial Board of several scientific and professional journals.
In addition, he is the author of numerous specialized articles and books on international economy and finance, such as 'Financial management of exchange risk', 'China: new challenges for the 21st century' or 'Innovation and capacity to undertake: diagnosis of the situation in Spain and lines of action'.