Economic organizations rule in Davos that 2020 will be better than 2019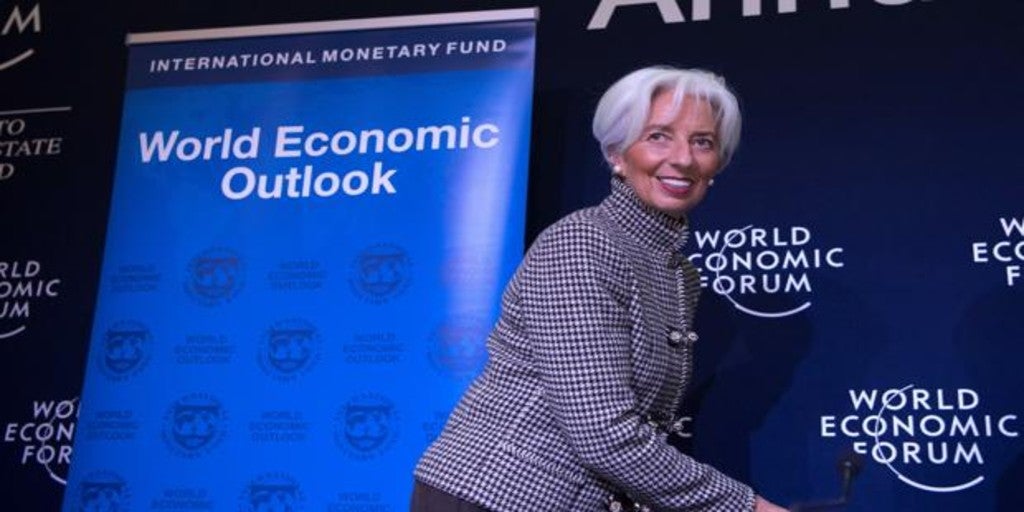 Davos
Updated:
save

The IMF, the ECB, the US Treasury and the Bank of Japan have agreed at the closing session of the Davos Forum in their hopeful diagnosis for the evolution of the world economy in 2020, despite the slight reduction in growth forecasts.
Last Monday, at the inaugural session and l International Monetary Fund (IMF) It slightly lowered its growth forecasts of the global economy to 3.3% in 2020 and 3.4% in 2021, due to a slowdown greater than expected in India and the impact of growing social unrest. However, in a debate held on Friday, representatives of these organizations have stressed that 2020 will be better than 2019.
The IMF managing director, Kristalina Georgieva, stressed that "we are better in January of 2020 than in October 2019 ", mainly due to the reduction of commercial tensions thanks to the agreement between the United States and China, which has unleashed a surge of confidence and increased investments.
Although he has admitted that a growth of 3.3% "is not fantastic", it is necessary to go further in monetary and fiscal policies and more aggressive reforms are needed, worldwide expectations have improved, and 40 emerging countries are going to grow above 5%, a good part of them in Africa.
The Secretary of the Treasury of the United States has also boasted of the good progress of the economy, Steven Mnuchin, which explained that thanks to the economic agenda of President Donald Trump, the country is experiencing a "bright" moment.
A trade agreement with Canada and Mexico has been signed, inflation and unemployment are at very low levels, employment at its best, and the benefits of companies are on the rise, he has listed.
The governor of European Central Bank (ECB), Christine Lagarde, who for the first time attends the Davos Forum at the head of this body after several years at the IMF, said that in the European Union and in the euro area positive signs are detected, with good levels of employment and the commercial sector in recovery after the uncertainty caused by tensions between China and the United States.
With the exception of Mnuchin, the rest of the speakers, including the governor of the Bank of Japan, Haruhiko Kuroda, and the vice chancellor and finance minister of Germany, Olaf Scholz, have highlighted the opportunities it offers to boost growth "green agenda"which includes, among other things, decarbonization.
Mnuchin has not seconded this discourse, and has clarified that climate change "is one more issue, but not the main one," which should concern economic agents.
Other issues, such as national security or nuclear weapons, have a preferential place on the United States agenda, which can boast clean air and water and is also very efficient in terms of the coal industry.