Ecologists, unions and writers join the climate strike in Spain | Society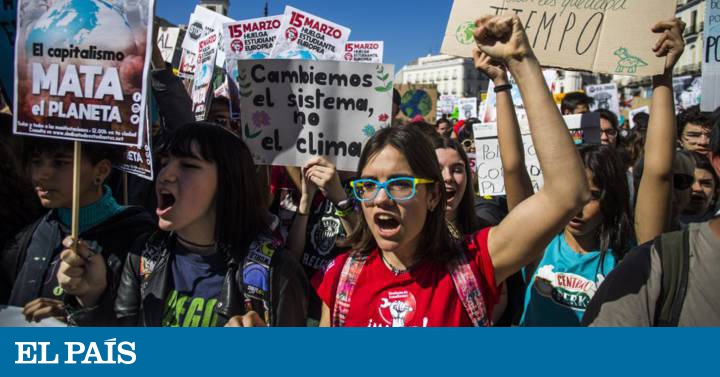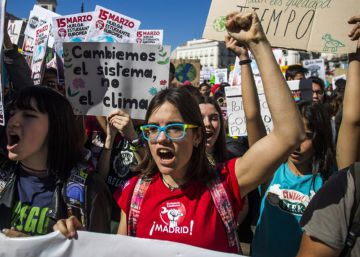 The summit held next Monday in New York It will be the beginning of a week in which the fight against climate change It will focus an important part of the global debate. Throughout the week, mobilizations across the planet are planned, led by the groups of students who have staged in recent months, stoppages and demonstrations against inaction against global warming.
On Friday, September 27, a large global protest call is planned, which has been called the global climate strike. In Spain, as highlighted by environmental groups, more than 300 organizations have already joined. It is not only about conservation NGOs, there are also unions and other associations. Like UGT, which last week reported that it is participating in the protest events next week and asked that the demonstrations held in the main cities of Spain on September 27 be massive.
So far these calls, like the one held in March and brought millions of young people to the streets of half the planet, had been led and starred by students who emulate the popular Swedish activist Greta Thunberg, which manifests every Friday against the lack of measures in the face of global warming.
But the protest of September 27 goes beyond young people, hence they are joining more collectives, such as a hundred Spanish writers – such as Manuel Rivas, Rosa Montero, Elvira Lindo or Fernando Aramburu – who have already joined a manifesto supporting the climate strike.
Scientific alerts
The mobilizations will also be added on September 25 alerts from the scientific world. That day it is expected that the IPCC – the acronym in English of the Intergovernmental Panel on Climate Change – will disseminate its special report on global warming and the effects on the oceans. The IPCC is the UN reference group that sets and updates knowledge about the effects of climate change and the measures that must be taken.
In October of last year, the IPCC released a report that has been decisive on the benefits of trying to ensure that the global temperature increase does not exceed 1.5 degrees compared to pre-industrial levels. That report also warned that to achieve this in 2050 greenhouse gas emissions will have to disappear.