Ecoener candidate for the best European SME on the stock market for its international development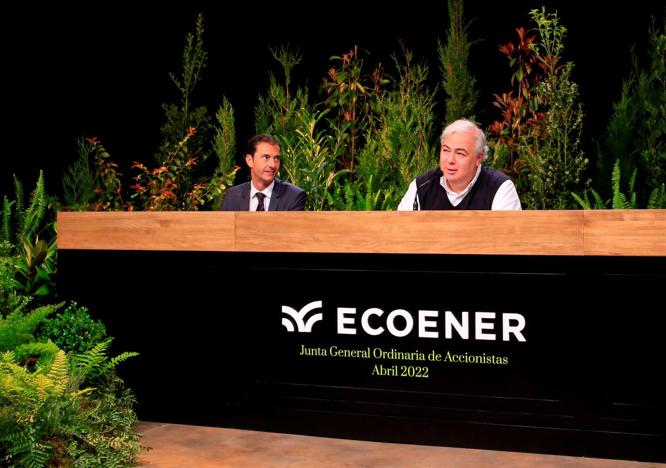 So far this year, its shares have appreciated 30.45
Ecoener, the multinational renewable energy company, has been nominated by the Spanish Stock Exchanges and Markets (BME) as a candidate for the financial award
"European Small and Mid-Cap Awards"in the International Star category, for its international development outside the European Union.
Ecoener carries out activities in 10 countries in America, Central Europe and Africa, and has a significant presence in the Canary Islands. The group has 81 MW in production in the Canary Islands and another 47 MW that will be operational in the coming months.
22% of its installed power -
171 MW in operation- is located outside of Spain.
In 2022 Ecoener will put into operation 254 new MW. Currently, its asset portfolio is made up of 7 hydroelectric plants, 13 photovoltaic plants and 9 wind farms in Spain.
The group is developing projects in the Dominican Republic, Colombia, Ecuador and Panama.
In 2027, Ecoener will reach a generation capacity of 1,800 MW, of which 500 MW they will be of hydraulic origin and the rest will be divided between wind and photovoltaic.
In May 2021, Ecoener became the first renewable energy company to be listed on the continuous market of the Spanish Stock Exchange. So far in 2022, the price of its shares had a revaluation of 30.45%.
The awards, jointly promoted by
European Issuers, the Federation of European Securities Exchanges (FESE) and the European Commission, They aim to encourage small and medium-sized companies to be listed on the capital markets, while highlighting the crucial role of SMEs in the European Union:
98 out of every 100 companies in the EU are SMEsin which two thirds of employment and around 60 percent of GDP in the area are concentrated.
The awards will be awarded in Prague next November, during the Annual Assembly of SMEs.