Echenique criticizes in TVE the dismissal of Cintora: "I hope that the direction of the house rectifies"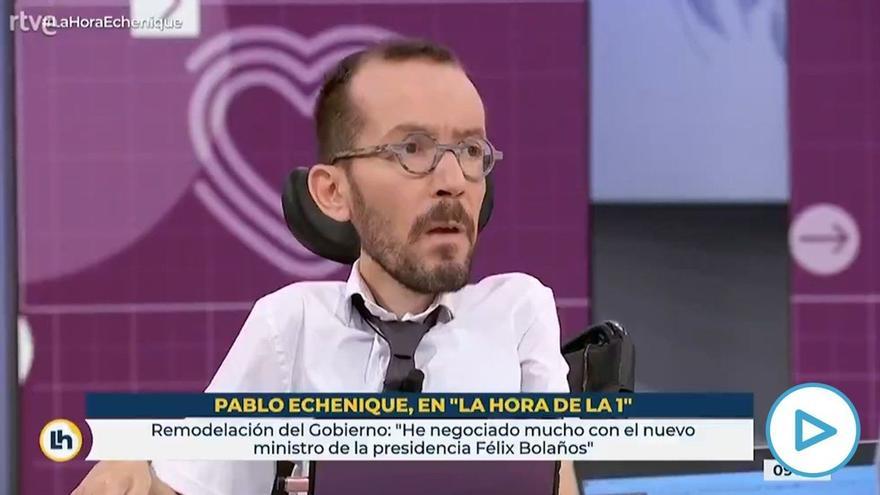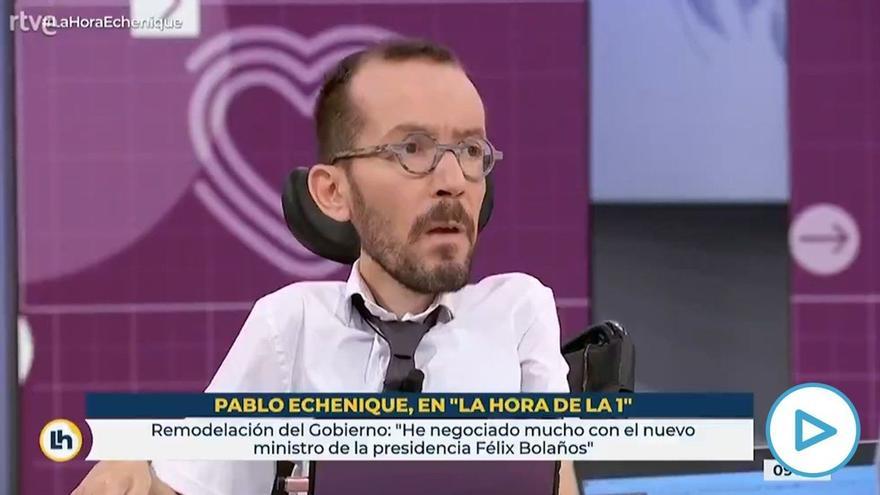 Pablo Echenique He went to 'La hora de La 1', the program that Igor Gómez now conducts after the sudden dismissal of Mónica López. The one of We can came to take stock, among other things, of the modifications made by Pedro Sánchez in the executive.
"This remodeling is the exclusive responsibility of the President of the Government. I think it would be premature to evaluate the changes, I think the public expects from a government they are public policies and, well, if the change in Housing allows to change the rents or the change in Justice allows to repeal the Gag Law, since they will have been positive changes and, in the future, we will be able to know it ", valued the parliamentary spokesman of the group .
It was at his farewell when Echenique took the opportunity to throw a dart at the public, which is also in a process of changes since José Manuel Pérez Tornero took over as director: "It's a pleasure to be here and I hope we can keep coming," he began by saying in the final stretch of his interview.
"I hope the address of the house rectifies and that there continue to be continuity of programs that talk about politics, that talk about people's problems … ", the CSIC scientist, who had an impact, said without cutting himself off:"Like this program or like Jesús Cintora's program"" Well, that's said, "added the presenter timidly.
Echenique was referring to dismissal of the presenter of 'Clear things', a program that, as this portal has already announced, plans to disappear for the next season, when it will be replaced by a current format but without entering the political debate.