Echenique accuses the electricity companies in Congress of being "a mafia oligopoly"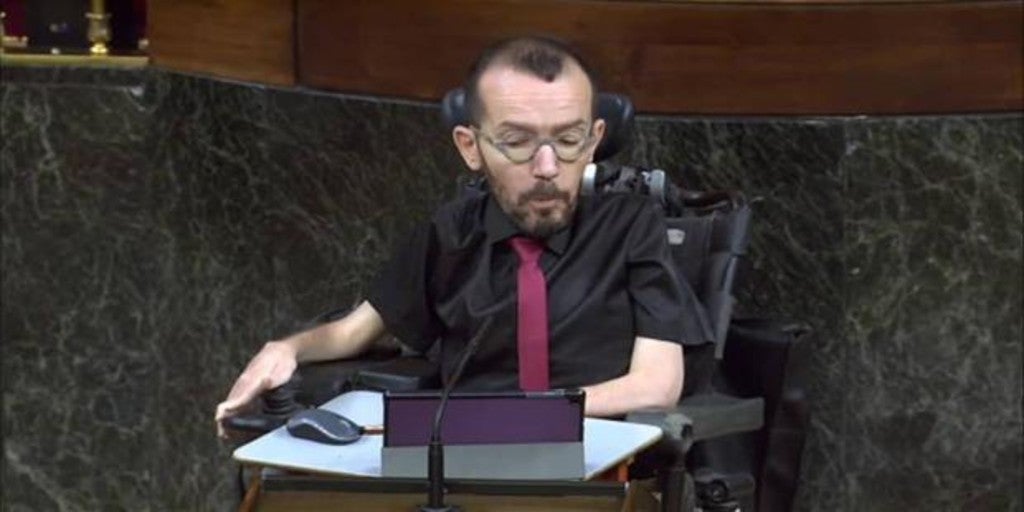 Madrid
Updated:
Keep

The parliamentary spokesman for United We Can,
Paul Echenique, described the electricity companies as a "mafia oligopoly" this afternoon, since "Galán has been accused of hiring former commissioner Villareo for spying on his rivals, several companies have been fined by the CNMC for modifying prices, they have emptied the reservoirs and They have threatened to shut down nuclear power plants. And he added: "They are private companies with mafia behavior"
Echenique has made these statements in Congress during his speech to defend the proposed law of United We Can to create a public electricity company -EPE (Spanish Energy Production)- with the hydroelectric plants that are ending their administrative concessions with the main objective of lowering electricity prices.
The spokesperson for United We Can has insisted that
Endesa
Endesa's revolving door, "was sold at a loss to the Italians, distributes 1,400 million euros in dividends and squeezes the citizens ».
Finally, he asked his government partners, the PSOE, "a negotiation during the parliamentary process" of this proposal to reverse a situation that only benefits "the mafia oligopoly."
Precisely, Germán Renau, from the socialist group, responded that they rejected that bill because to solve a problem "you have to diagnose it first". And he added that "there are other ways to delve into the energy transition."
José Alberto Herrero, from the popular group, has affirmed that the objective of United We Can is «
create more public companies and more beach bars. He has accused this group of not being in favor of expanding renewables or lowering prices. «They only put obstacles to renewables, they oppose any private initiative. That is why they intimidate them with new laws and burdens; they only benefit their communist ideology."
Idoia Sagastizábal (GV-EAJ-PNV) showed her rejection of the proposal because «because the company is public, prices will not drop of light" and added that "this is not the time for populist proposals" and that the proposal "has more shadows than lights".
Echenique has written on his Twitter that "the PNV is against creating a public energy company. But that has nothing to do with the fact that several of his high positions have been placed in Iberdrola or Repsol through revolving doors. Do not be ill-considered».
María del Carmen Martínez (Cs), said that this proposal is "populist handbook"because "if I'm in the opposition, I go out to the streets because of the rise in prices, but if I'm in the government, I don't know what to do."