ECB prepares to "adjust" debt purchases in June if insufficient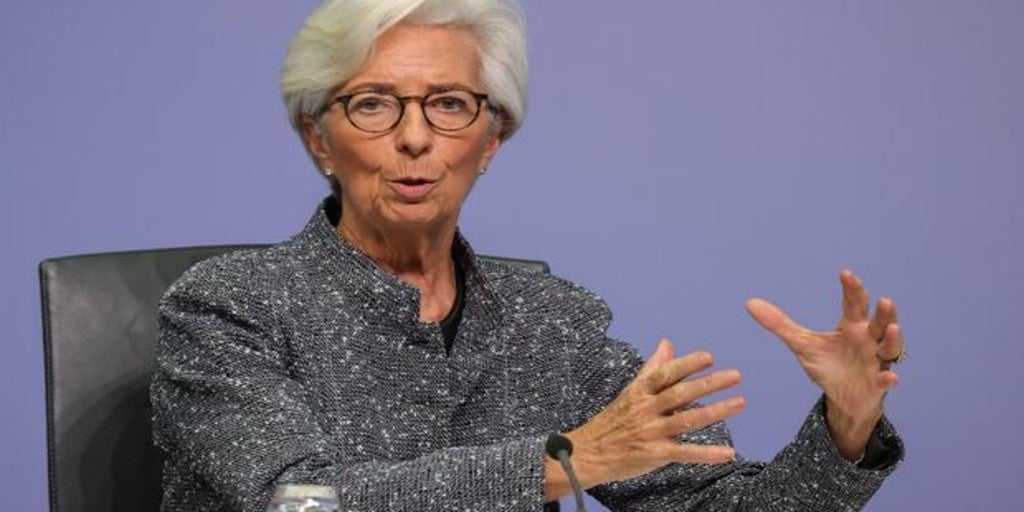 Madrid
Updated:
save

The European Central Bank (ECB) "should be ready in June to adjust" emergency debt purchases to alleviate the crisis caused by the covid-19 pandemic and other instruments if you see that the scale of the stimuli applied so far remains below what is necessary.
This is clear from the minutes of the meeting of last April 30, published today, in which the ECB has noted that «the Governing Council has to continually evaluate each measure, individually and as a package », to assess if they are still properly calibrated and if their size is appropriate to provide the level of monetary expansion necessary in this uncertain economic environment.
At the June meeting, the ECB will have more information on the state of the economy of countries that share the euro, including their new macroeconomic, growth and inflation projections. At that time, the Governing Council of the central bank should be prepared to adjust monetary stimuli if they are insufficient and increase purchases of emergency debt due to the pandemic or adjust its composition, according to the minutes.
Unlike other bond purchase programs, these purchases are flexible and the ECB can buy for a month more debt from a country if it sees its risk premium skyrocket.
More "fallen angels"
Furthermore, the ECB notes that the number of corporate bonds known as "fallen angels" has increased, that is, bonds of companies that have lost investment grade.
In the minutes, the ECB has affirmed that although the emergency debt purchases due to the pandemic have contributed to relaxing financial conditions and stimulating issuance, the concern about the profitability of companies it makes "the financial conditions for companies and banks more severe than before the coronavirus pandemic spread."
The ECB has added that investment grade companies have differentials that double those they had before the crisis, reflecting "expectations that there will be a noticeable increase in downgrades in credit ratings."
The entity has assured that the purchases of debt from the Eurosystem, formed by the ECB and the national central banks, help «Preserve a smooth transmission of monetary policy in all parts of the euro area '.
The ECB has so far said it will buy eurozone public and private debt this year worth 1.1 trillion euros, although the quantity is expected to increase. At the meeting in late April, he decided to inject more liquidity under better conditions so that the interest rates on loans to companies and households drop.