'Eat to the beat' returns with Xoel López, Los Zigarros and Joel Sarakula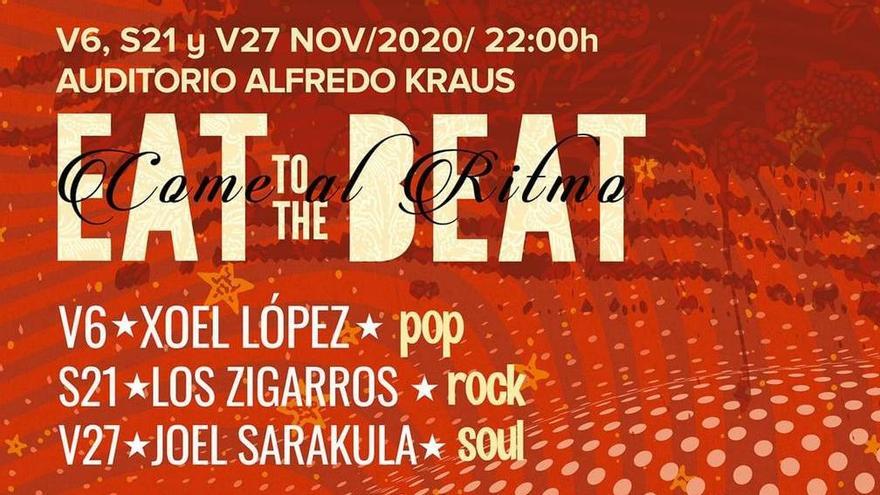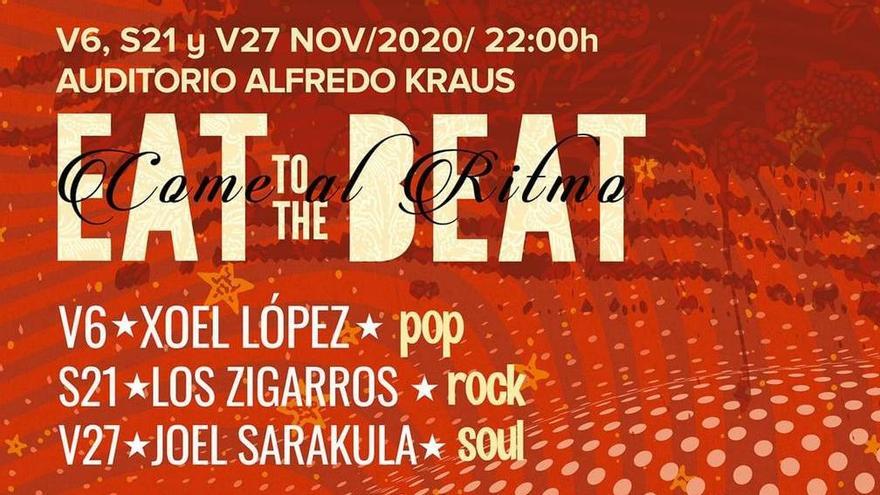 The cycle Eat to the beat, the menu that bets on rock and gastronomy in the capital of Gran Canaria, go back to Alfredo Kraus Auditorium in a fifth edition. This year, as a result of the pandemic, the Auditorium It will not offer the montaditos service or the standing-at-the-bar drink serviceTherefore, the only area enabled for the consumption of drinks in the room will be the stalls, where the waiters will travel to attend the service.
Xoel Lopez will open the festival with its concert, which will take place on November 6, The Zigars will act on 21 and Joel sarakula will close the event on the 27th. For Eat to the Beat, The Auditorium offers the public a voucher with which to access the three concerts at the single price of 50 euros (compared to the 20 euros that each concert costs individually)
"Xoel López is one of the most representative and influential artists of the new Spanish song. Although he has always moved between the sounds of alternative pop-rock and classic folk, he defines himself as a free artist ", they point out from Alfredo Kraus.
The Zigars are made up of Ovidi Tormo, guitar and vocals, Álvaro Tormo soloist guitar, along with his inseparable musicians Adrián Ribes, drums and backing vocals, and Nacho Tamarit, bass and backing vocals. They will be in charge of putting the rock and roll touch to the event.
Joel Sarakula is a little present from current British pop. Sarakula has lived in the UK for years and it is there that she has given free rein to her sonic fantasies, which draw so much from pop, jazz, funky, psychedelia and R&B.