Easyjet and Ryanair strikes cancel more than 25 flights in full operation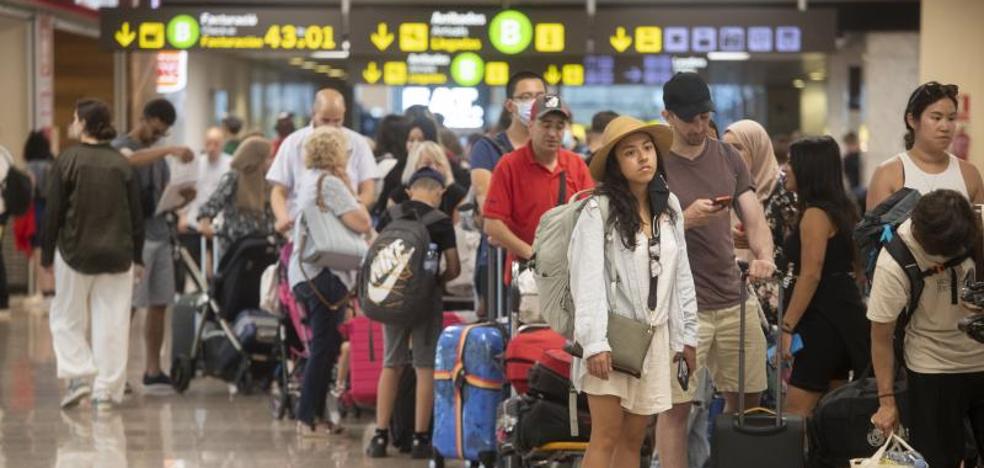 This Friday the stoppages of the cabin crew of both airlines coincide, who ask to improve their salary conditions
The situation at airports throughout Europe will be very complicated this summer. In addition to the lack of personnel after the layoffs in the pandemic, there is a very high demand in the face of a summer with a tourist record and strikes. In Spain, unlike in the rest of Europe, the ERTE have meant that the templates have been able to reactivate as soon as the demand began to grow, but the stoppages of the cabin crew (TCP) of Ryanair and Easyjet since the end of the month June is causing congestion at some airports.
This Friday, in full operation from mid-July, the strikes of the TCP of both airlines coincide. At this time there are already 26 flight cancellations at a Spanish airport and 46 delays. On the part of Ryanair, 22 cancellations and 31 delays, while Easyjet flights canceled for now are 4 and accumulate 15 delays.
Through these strikes, Ryanair crew members demand that the airline sit down again at the negotiating table to sign the first collective agreement and achieve "the same labor rights as the rest of Spanish workers." However, from USO, the union calling the strike, they denounce the dismissal of seven TCP since the beginning of the protests for "not having obeyed illegal orders from the airline", for which they will present the "timely demands", they announce.
On the Easyjet side, after the first three days of the strike in July, the following days are scheduled for this Friday and on July 16, 17, 29, 30 and 31, coinciding with the times of highest air traffic due to the operation departure and arrival of this month. His motivation is to unblock the negotiation of the II collective agreement, where the union asks for an increase of around 40% of the base salary, currently at 950 euros, more than 800 below that of the TCP of France and Germany.
The airline assured its customers that it will do "everything possible" to minimize disruptions. But for now it maintains its decision not to raise the cabin crew floor in 2022, that is, a salary freeze at a time of inflation above 10%, they criticize from USO.
The Director General of Mobility and Transport of the European Commission, Henrik Hololei, acknowledged a few days ago that "there is no easy or quick solution" to airport congestion and that a "very complicated" summer awaits us throughout Europe. For his part, the Minister of Transport,
Raquel Sánchez, pointed out in an interview granted to this newspaper that the summer in Spain will be "very positive" and that the problems that are occurring in other countries will not affect Spanish airports so much because "Aena is acting in a very solvent way" and the ERTE managed to keep the staff in their jobs after the pandemic.