Easy, economical and more environmentally friendly printing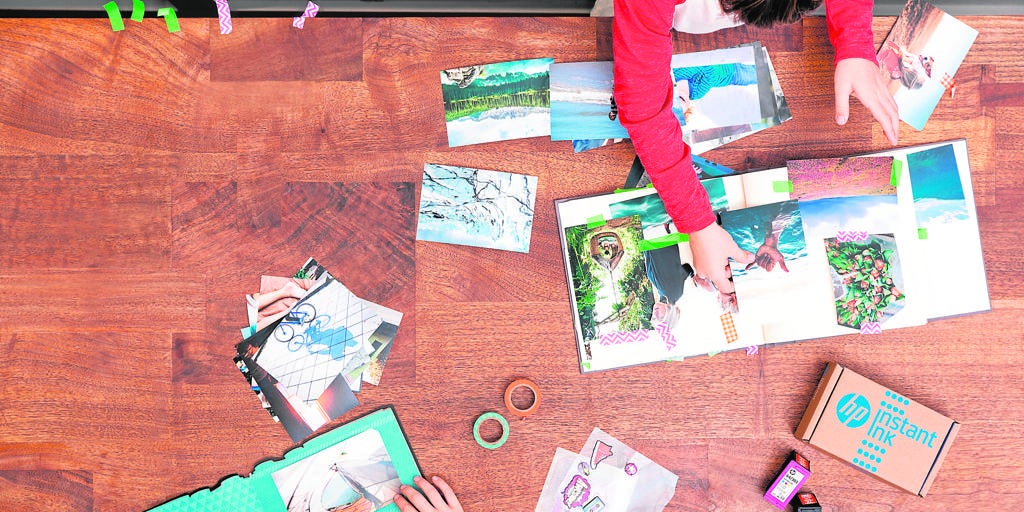 Muddy Charo
Updated:03/07/2022 12:57h
Keep

Scientists from the International Panel on Climate Change (IPCC) have just published their latest report, in which they warn that the planet's ability to adapt to climate change is beginning to reach its limit. In total, 3,500 pages where they make it clear that the future has to be written with sustainable ink. Something that is clear to a company like HP, which has spent almost thirty years fighting against the unsustainable use of resources. Thus, not only has it managed to recycle close to three million tons of hardware and consumables, but also 75% of its ink cartridges and 24% of LaserJet toner cartridges are already made from recycled plastic. Their goal: to eliminate 75% of single-use plastic packaging by 2025.
A commitment to the planet in which the consumer, with his purchase decision, becomes a key actor who can get involved in a simple, direct way and without having to assume any kind of cost. Proof of this is the HP Instant Ink service, designed so that the user receives consumables at home and can ensure that the material already used is recycled and disposed of correctly by the producer.
lower consumption
A revolutionary approach to the personal printing experience, which represents one more technological step and consolidates itself as a service that is above all sustainable and more respectful of the environment than classic methods. It is estimated that with this service it is possible to reduce total energy consumption by 69% and water consumption by 70%, as well as significant savings due to the optimization of ink and toner, requiring fewer shipments and less packaging. , according to the company. And it is that this service greatly reduces the use of materials (higher-capacity cartridges, more convenient recycling and less packaging) and simplifies and lowers the cost of distribution (automated shipments and avoided trips to the store). For these reasons, the carbon footprint generated by the purchase and distribution of ink is also reduced by 73%, the material use of HP ink cartridges and the amount of water and energy used are reduced compared to the purchase and traditional distribution.
This service of the technological multinational does everything for users: the printer automatically notifies HP over the internet when ink or toner levels are low and HP delivers the new cartridges to the home or office before they run out and, of course, recycles used cartridges in accordance with the standard when it receives them back from the user.
Guaranteed recycling
The closed-loop recycling system of the HP Instant Ink service solves one of the main ecological problems arising from home and office printing, as it ensures that supplies do not end up in the trash and do not generate waste, since the millions of supplies used are recycled correctly at no added cost to the customer. In fact, 82% of HP ink cartridges and 100% of HP toner cartridges contain recycled material, which means an added reduction of emissions in the primary production of raw material from fossil resources.
A pre-paid envelope is provided with each shipment of ink in which the user returns the used ink or toner cartridge. Thanks to these kinds of advancements and other connected systems, an average of 14,950 tons of HP toner cartridges and 1,500 tons of HP ink cartridges have been recycled worldwide in recent years. In addition, it adjusts to the market: it is comfortable, flexible and without commitment of permanence. It is not for nothing that HP Instant Ink has received a good reception among citizens who have had the opportunity to try it: according to a study by The Insiders, 98% of users recommend the HP Instant Ink service and the opinions are overwhelmingly positive, with a average of 4.9 stars out of 5. Among the benefits that are most valued, customers highlight above all «being able to stop worrying and forget about ink or toner forever, and the total flexibility that the service offers, allowing them to change or even cancel their print plan at any time at no cost, while saving time, money and the environment."
A complete recycling cycle that makes it possible to eliminate the environmental impact of plastic, reduce the consumption of natural resources and limit the emission of greenhouse gases.
significant savings
The HP Instant Ink service offers "from only €0.99 per month" printing plans that include ink or toner, home delivery and recycling, assuming savings of up to 70%, they point out from HP. In addition, these printing plans are based on the number of pages printed, not the amount of ink used, so printing in color, including photos, costs the same to the user as printing in black and white.
One more initiative in HP's commitment to a greater environmental commitment based on the design of products that generate less waste, keeping them in use as long as possible to reduce carbon emissions and the pressure on natural resources.
View commentsTopics



Source link