Easy and fast Marqués de Riscal cake recipe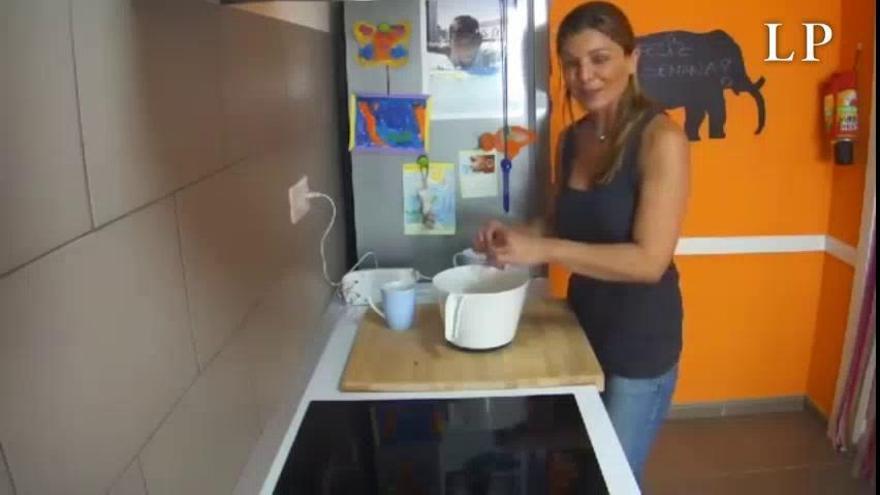 In these days of the coronavirus pandemic and some telework for many, you can not only eat rich and healthy without spending a lot of time in the kitchen, but also treat yourself to a sweet and caloric treat. Better to do it and bake it yourself than to buy it full of preservatives. Try the Marqués de Riscal cake recipe quick and easy to Ana Loreto, the Canarian influencer who uploads to her YouTube channel samples of what he cooks. Their dishes, whether salty or sweet, are all simple to prepare and will take you little time if you dare to follow in their footsteps.
Ingredients for the Marqués de Riscal cake:
Ingredients for 4 people

250 milliliters of whole milk

250 grams of sugar

250 grams of pastry flour

170 grams of extra virgin olive oil

3 eggs

2 sachets of soda

butter to spread the mold
How to prepare the Marqués de Riscal cake according to Ana Loreto's recipe:
Fast and easy are the keywords of this Marqués de Riscal cake recipe, actually of all the recipes of La pannsa de Ana Loreto. In this video, he uses a mixing glass, the hand mixer and a removable baking pan. You have prepared the dough by mixing all the ingredients in a glass and using a hand mixer to achieve a homogeneous mixture. He took advantage of the fact that the oven was hot because he had previously baked bread to save energy. So you don't have to preheat the oven. With the dough placed in the mold previously buttered and sprinkled with a little flour to prevent the cake from sticking, he has baked the Marqués de Riscal cake at 160 degrees Celsius for 45 minutes. The cook admits that she has spent a bit, because 35 minutes is enough so that the cake is not raw and with a fantastic texture, tender and juicy as well as golden brown on the outside. Once the baking is finished, the cake should rest for five minutes in the oven with the door open so that it cools down.
After the five minutes of cooling to avoid burns, it is removed and can be decorated by sprinkling a little icing sugar on top.
"I hope you have been tasty and you liked the experience of preparing this Marqués de Riscal cake recipe that will not take you more than 40 minutes," says the youtuber. Directly from Ana Loreto's pantry to your table. If it has been good for you, you will surely repeat. It is pure vice. You know: for dessert, breakfast or snack.
You can watch the full video and find more recipes like this on the YouTube channel Ana Loreto's pantry.