Earn about 10 million euros thanks to the Gordo de La Primitiva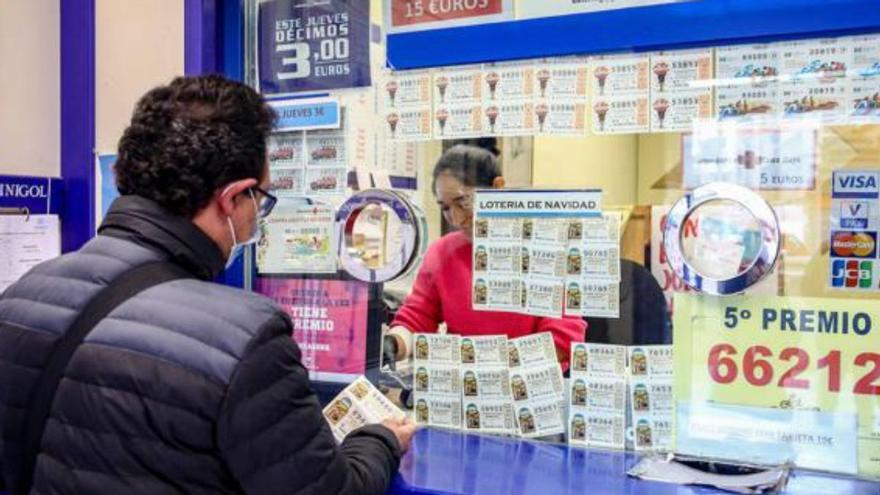 The draw for El Gordo de la Primitiva of the day of the Halloween party in 2021 will be remembered by the graceful Torrent (Valencia) what has won 9.6 million euros, as reported State Lotteries and Gambling.
First Category (five hits plus refund) there is a successful ticket, which has been validated at the Receiving Office No82.270 in Torrent (Valencia), located in the Sedavi street, 56.
From Second Category (five hits) There are two correct tickets, which have been validated in the Lottery Administration Number 13 of Alicante and through the official internet channel of State Lotteries and Betting: www.loteriasyapuestas.es
In the draw for El Gordo de la Primitiva next Sunday, a Guaranteed Fund of 5,000,000 euros for First Category winners.
The winning combination of Sunday, October 31, 2021 has been formed by the numbers 4, 10, 18, 34 and 48. The key number (refund) has been 7. The collection of the draw amounted to 4,257,583.50 euros. +
How do you play?
The Draw of the Gordo de la Primitiva it is celebrated exclusively on Sundays. It consists of selecting 5 numbers from a table of 54 (numbers from 1 to 54). The amount of each bet is 1.50 euros.
What are the prizes?
In El Gordo de la Primitiva, 55% of the proceeds are allocated to prizes, distributed among the following prize categories:
1st Category: if the 5 numbers of the winning combination are matched and the refund
2nd Category: if 5 numbers of the winning combination are matched
3rd Category: if 4 numbers of the winning combination are matched and the refund
4th Category: if 4 numbers of the winning combination are matched
5th Category: if 3 numbers of the winning combination are matched and the refund
6th Category: if 3 numbers of the winning combination are matched
7th Category: if 2 numbers of the winning combination are matched and the refund
8th category: if 2 numbers of the winning combination are matched
Refund: if the number for this award matches the one on our ticket