earn 421 million euros until April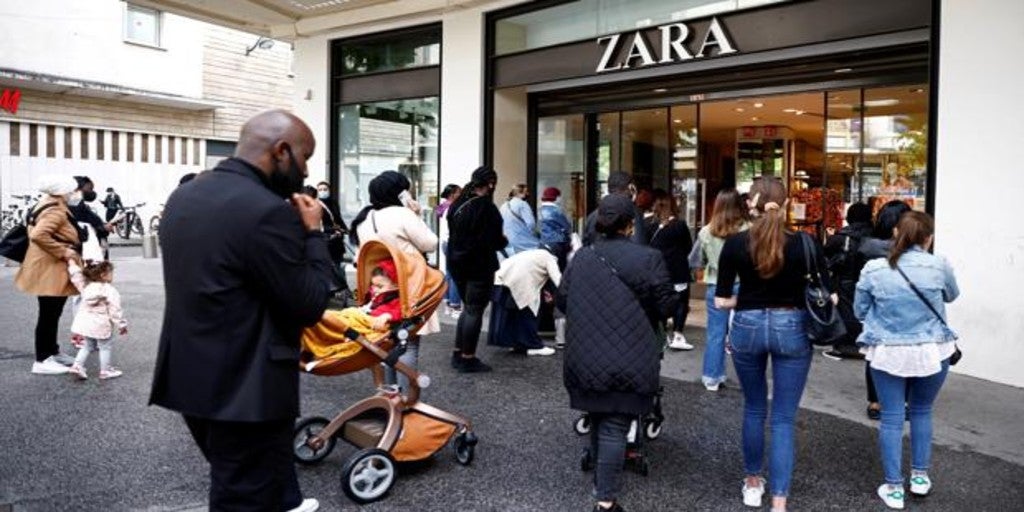 Updated:
Keep

Inditex accelerates your recovery after earn 421 million euros during its first fiscal quarter, which runs from February to April. This is a higher profit than what financial analysts predicted. Faced with the historical losses of 409 million euros that the coronavirus caused in its first three months of 2020, the textile group returned to the positive path during the first quarter, although it is still far from pre-crisis levels. Thus, the profit of the Galician company is still 42.6% below the levels registered in 2019, when it earned 734 million euros. For its part, ebitda grew to 1,235 million euros, 751 million more than in 2020.
In terms of turnover, the group that owns brands such as Zara, Massimo Dutti, Bershka and Oysho, among others, had sales of 4,992 million euros, 51% more than a year ago, although still a 16% below the 5,927 million achieved in 2019. Excluding last year, these are Inditex's lowest sales in a first quarter since 2016. Gross margin also grew, which climbed one and a half points compared to last year, reaching 59.9 % about the sales.
Much of the blame remains for the pandemic, which has maintained store restrictions in several countries. Thus, according to the company, its accounts have been affected by "the temporary closure of stores and restrictions on their operation in key markets such as the United Kingdom, France, Germany, Italy, Portugal and Brazil." Thus, 24% were affected from February to April business hours. In addition, 16% of the stores were closed at the end of the quarter due to restrictions. Currently, the textile group has 98% of its commercial network open.
The pandemic also continues to drive
Online sales, which increased 67% at constant exchange rates, according to the company. Restrictions in physical stores continue to play in favor of online sales.
As usual, Inditex has projected its forecasts for the second quarter, in which it highlights that the recovery "continues to gain strength." To the point that in this period it is selling more than before the pandemic. Thus, in-store and online sales at constant exchange rates between May 1 and June 6, 2021 have grown 102% over the same period in 2020 and 5% over the same period in 2019.
By the end of its second fiscal quarter, Inditex will hold its shareholders' meeting, where it is expected to approve the distribution of a dividend of 0.70 euros charged to the results of 2020. Half of it was paid on May 3, while the remaining 0.35 euros per share will be paid in November.
664 stores less than a year ago
A year ago, Inditex announced that it would make an investment of almost 3,000 million euros for its digital business and that, in parallel,
would close between 1,000 and 1,200 stores until the end of this year. This would affect those small establishments, those whose billing can be covered in the online channel and those with a book value of less than 260,000 euros. 365 days later, Inditex has 664 stores less than a year ago, until 6,748. According to the group, this quarter it has made openings in 21 markets.
By brands, Zara (which includes Zara Home and Zara Kids) has concentrated 239 closings; Bershka has 103 fewer stores; Pull & Bear 85; Massimo Dutti 82; Oysho 77; Stradivarius 60; and Uterqüe 8.