EA Sports, new main sponsor of the League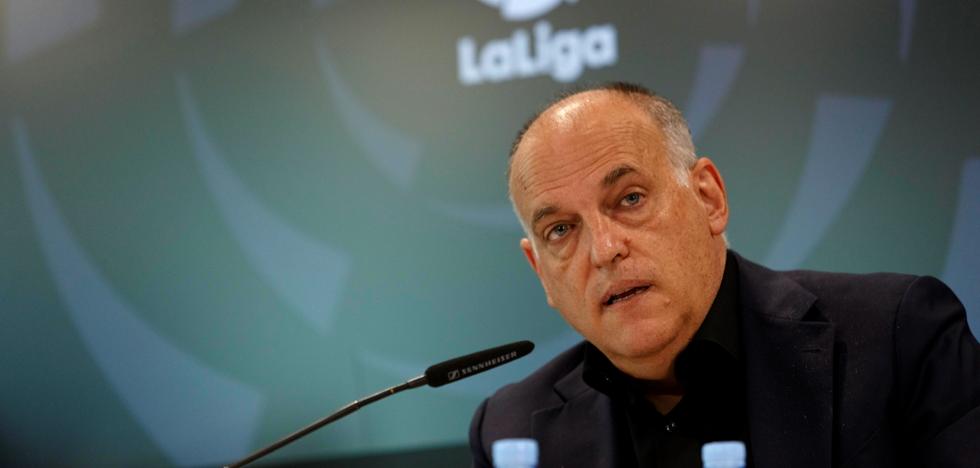 The video game firm will name the championship in First from the 2023-24 season, replacing Banco Santander
The League changes its name from the 2023-24 season. The course that is very close to starting will be the last under the commercial name of Banco Santander, since the multinational video game firm EA Sports will be the new sponsor of the championship due to an agreement by which it will contribute between 30 and 40 million euros per year .
As the newspaper Marca advanced yesterday, the collaboration agreement between the employers of the Spanish clubs and the American company will be valid for five years, until 2028, and the income derived from it will double the around 17 million per season that the club now contributes. Santander.
Electronic Arts, previously linked to the League, as well as to many leading players in the Spanish championship, is a true benchmark in the video game industry, especially through its flagship product, FIFA. To a policy of growth through the acquisition of other firms, in recent times it has added a commitment to approaching the major European leagues with the aim of ensuring the exploitation of their licenses, especially due to their disagreements with FIFA that will lead to the company to separate its path from that of the highest body in world football, which gives its name to its most popular video game since 1993.
In addition to the change in the nomenclature of the tournament, the agreement between LaLiga and EA will also involve a revolution in terms of the image of the competition, through logos, graphics and other visual elements, adapted to the new main sponsor.
Thus, the objective of the body chaired by Javier Tebas of reducing the distance in terms of income from sponsorships and marketing with the English Premier League, the great benchmark in this regard, is fulfilled. Likewise, the synergy between real and virtual football is promoted, with the aim of bringing the sport of eleven against eleven closer to the young public.