Duro Felguera formalizes his request to benefit from the Government rescue fund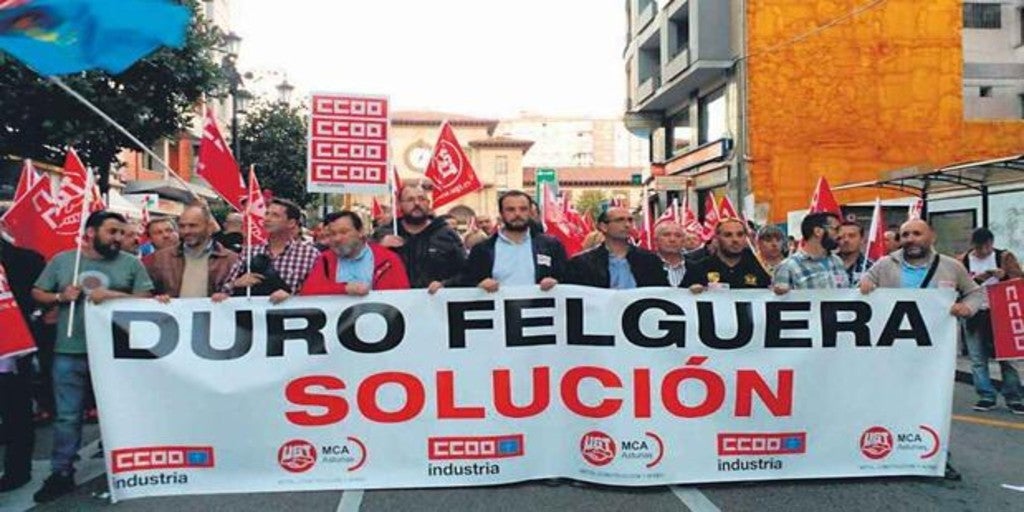 Maadrid
Updated:
save

The board of directors of Duro Felguera has decided, unanimously, to formalize the request to benefit from the measures contemplated in the Government rescue fund for strategic companies, as well as the support of the Principality of Asturias, as the company reported today to the National Securities Market Commission (CNMV).
On July 22, the company already announced its intention to take advantage of both measures in order to continue developing its activity despite the impact of the Covid-19 pandemic.
Thus, Duro Felguera intends to "strengthen" the "traditional" activities of the company, "reformulate" the international activities to date and "promote" new lines of business in which it finds potential, such as digitization and the green economy.
"The council has verified that, as a consequence of the economic impact derived from the pandemic, the company is experiencing difficulties to maintain its normal activity," the firm stressed on July 22.
"The board of directors, by taking this step, also reaffirms its conviction that this decision not only does not contradict, but can help the necessary incorporation of all the private capital that is willing to commit to the long-term industrial project of the company, "he added.
At the beginning of July, the central government approved the creation of the fund to support the solvency of strategic companies, endowed with 10 billion euros and managed through the Sociedad Estatal de Participaciones Industriales (SEPI).
The fund is articulated through different instruments such as the granting of participating loans, the acquisition of subordinated debt or the subscription of shares or other capital instruments. The amount of dividends, interest and capital gains resulting from the investments made will be paid into the Public Treasury.
As explained by the Government, the fund is aimed at companies that are going through severe temporary difficulties as a result of the situation generated by Covid-19 and that are considered strategic for various reasons, such as their social and economic impact, their relevance for security , people's health, infrastructures, communications or their contribution to the proper functioning of the markets.
The Asturian company recorded losses of 9 million euros until March after recording a provision of 10 million euros in the results of the first quarter of the year due to the uncertainty generated by the coronavirus health crisis. For its part, the turnover was reduced by almost half, to 45.5 million euros, reports Ep.