Duplantis breaks Bubka's world record of 1994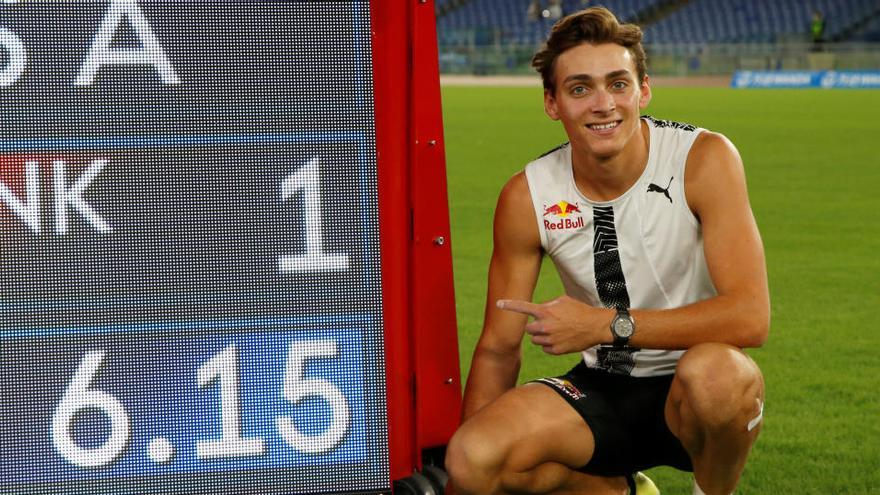 Swedish Armand Duplantis, world record holder in pole vault, snatched the last remaining record from the legendary Sergei Bubka, after signing this Thursday in Rome the best world record of all time in the open air with an attempt to 6.15 meters.
Duplantis, only 20 years old, surpassed the previous record by one centimeter in possession of the Ukrainian with a record of 6.14 meters from the already distant 1994.
Three centimeters less than the 6.18 meters that Armand Duplantis set on 15 February under cover as the absolute world record in the Scottish city of Glasgow.
And that the contest did not seem to start anything well for the Scandinavian peer, who surprisingly signed a void on his first attempt over 5.80 meters.
A null that made one fear that Duplantis, as happened last Sunday in Berlin, where he won with a discreet 5.91 meters, was not in a position to threaten Bubka's brand.
But If the Swede stands out for something, who this year had already jumped 6.07 in Lausanne, it is because of his competitive natureSo, after securing victory in the meeting, he went for the Ukrainian's record.
Thus after surpassing the first and with amazing ease the 6 meters, Armand Duplantis did not hesitate to ask the judges to place the list above 6.15 meters.
It couldn't be the first time, an attempt in which despite the Swede clearly overcoming the bar, he ended up knocking the bar down with his chest in his downward movement.
Errors that the Scandinavian did not make again in his next attempt, in which Duplantis easily surpassed 6.15 meters that confirm him as the best pertiguista of all time.
And it is that Duplantis is not only the human being who has jumped the most both on the indoor track (6.18) and outdoors (6.15), but he made it clear in the Rome Olympian that he has in his legs and arms an even higher height.