Drama for seven unfortunates | Babelia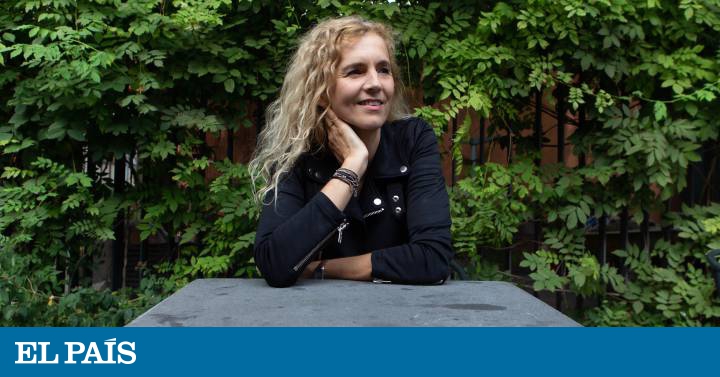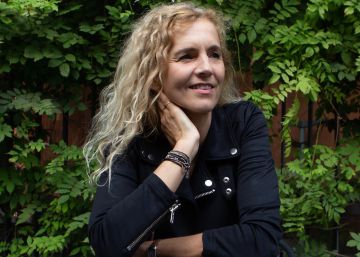 It may not be imprudent to trace a genealogy of contemporary French authors born in Marguerite Duras, through Annie Ernaux and reach Delphine de Vigan, bashed all three for their attachment to use autobiographical matter and a concise style and content, often impregnated with a seductive phlegmatic mood, even apathetic, with technical echoes of nouveau roman but with the social commitment winding between the lines of the text.
A little like McEwan, De Vigan, without a doubt one of the great names of the current narrative, falls down gladly in the temptation to write about anomalies, of disorders that become a kind of disease that disturbs the plot. In Days without hunger (2001), his debut opera, published under the pseudonym of Lou Delvig, dealt with the anorexia he met in the first person. He later focused his analytical social gaze on the extreme shyness of a vulnerable gifted teenager who stars No and me (2007), novel with which the latter of loyalties It has contracted more than one debt.
His brilliant career reaches a high point with Nothing prevents night (2011), which becomes a little less than cult novel, in which, investigating, recklessly, the figure of his deceased mother in strange circumstances, and turning a family chronicle into a thriller cathartic, seems to want to write a new family book with pedigree like the one that Patrick Modiano wrote, born as De Vigan in Boulogne-Billancourt. Later dazzles with Based on true events (2015), a perverse autofunctional game in which the author turns the dizziness nightmare of the blank page after the dazzling success into a sinister Nabokovian story of the doppelgänger entangling a plot of masks and drills that pursues the ambitious idea of ​​clarifying the statutes of fiction and authorship.
De Vigan dominates the genres at pleasure and is able to abandon the great symphony orchestra of the artifice of fiction that is undoubtedly based on real events and move to a chamber septet for four instruments from which a music that does not calm the air emanates , but it debases it with emotional impacts, existential asphyxiation and disappearing images of human degradation.
In the short Introit loyalties the polysemy of loyalty is played in its double sense of liberating virtue and of angry dependence, and we are assured that loyalties are "the springboards upon which our forces unfold and the ditches in which we bury our dreams," the links subreptices that govern our destiny. And their protocols are revealed by observing the way in which the personal hells of seven unhappy life are related, the reader sees rushing into a gloomy abyss that the impassibility with which the narration is conducted, shredded into voices and characters, to the way in which Faulkner conceived While I agonize, darkens to the black cast.
Fragments of a terrifying speech in whose center Théo Lubin is located, the 12-year-old boy who survives as he can to a traumatic custody shared by his adulterous father, fallen into a depression when his lover leaves him, and his mother corroded by a sickly hatred to the husband that he never wanted to have now. Hélène Destrée, her bitter professor of natural sciences, becomes obsessed with the idea that Théo is mistreated as her father mistreated her as a child, the horror of domestic violence he only had in cancer that took his father the awaited truce. Upset by the "black tide of remembrance" of objects and noises that surrounded senseless punishment.
Théo takes refuge from the depression of the father and the maternal hatred in his friendship with Mathis Guillaume, son in turn of a father who hides his homophobic and racist face and a mother whose childhood was spent in a vulgar family with an alcoholic father who ended being a piece of furniture, and both take refuge in the alcohol that frees them from their unbearable reality, and sneak vodka, and get lost in an infamous maze, and that life was serious they will know too late. De Vigan had already tried the alcoholic adolescence, the aimless existence and the depression in No and I, and now he returns to them from the hand of a heartbreaking story in which adults cornered by their loneliness, their rancor and their lies take away their happiness to their children and condemn them to an autism fruit of fear, to childhood stolen forever.
loyalties, a disturbing novel because it testifies but does not interpret and in which there is hardly any telling, only showing, as Henry James liked to distinguish, so that nothing obscures the impression of the reader with a point of view, is the lacerating image of a social apocalypse described in slow motion and aseptically, without uncomfortable moral judgments or comments that could manipulate him, a shocking drama for seven miserable ones that would be said to have conspired in the task of portraying our deranged society. Trying to reduce this latest novel by De Vigan to the stereotype of a social novel would only be cheaper, because, it is known, talent exceeds gender. There are neither here hyperbole nor clichés, nor rhetoric nor message, nor moral nor opinion. Only failure. Crudeness and the reader, face to face.
loyalties, Delphine de Vigan. Translation Javier Albiñana. Anagram, 2019. 208 pages. 18.90 euros