Draghi says goodbye with a plea in defense of his policies: "Never give up" | Economy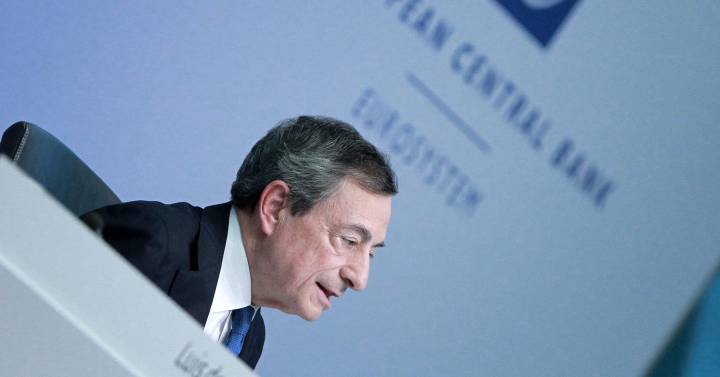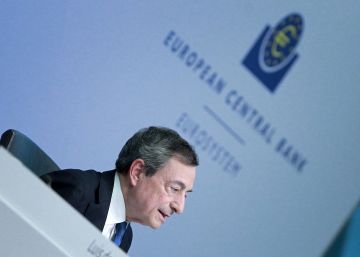 Mario Draghi is claiming himself. After weeks of enduring internal criticism, he took advantage of his appearance as president of the European Central Bank to defend the need for the package of measures he launched in September. All of them focused, he said, to fulfill the mandate of price stability that is the saint and sign of the agency. An objective that, despite Draghi's efforts, the ECB has not achieved for years, with steeply low inflation.
In an unusually emotional press conference, Draghi allowed himself to look back at some point, contrary to what he himself said he wanted to do. What are you proud of these years? They asked. "How the Government Council and I have constantly pursued our mandate. This is something that we, collectively, should be very, very proud of. It is part of our legacy. Never give up, "he replied.
Faced with those who accuse him of overheating the economy with ultra-low rates and massive injections of money through the purchase of debt, Draghi insisted on the benefits that his decisions have left in the European economy. "Negative interest rates have been an experience for growth and employment. They have gone exactly where the ECB wanted, "he added. The Italian who has treasured the most power in these eight years admitted negative effects, but which are widely surpassed by the positive ones.
On the criticisms that have come to him from the central governors of countries as important as Germany, France, Holland or France, Draghi preferred to reduce his importance. "We have discussions. Everyone has them," he said. And he added that in the Council they share the opinion of looking forward, and not insisting on actions that have already been taken. This decision is one of the hot potatoes that Draghi leaves to which from November will be his successor, Christine Lagarde.
Draghi also noted that the latest available economic data "indicate a more prolonged economic weakening of the euro area economy "and that" significant downside risks "persist for growth and that inflationary pressures are weak. The next ECB President Lagarde attended the meeting, although she did not participate in Council discussions of government.
Draghi again urged governments with fiscal space to "act in an effective and timely manner" in view of economic weakening. In countries where public debt is high, he added, governments should apply "prudent" policies. "All countries should intensify their efforts to achieve a composition of public finances that favors growth more," Draghi said.