Draghi plans more purchases of sovereign bonds in November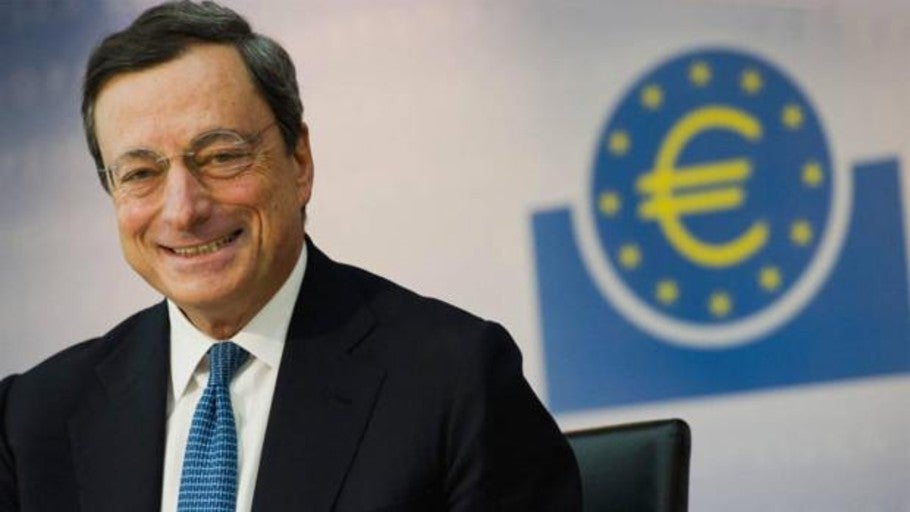 BerlinUpdated:
The president of the European Central Bank, Mario Draghi, plans to restore purchases of sovereign bonds in November to support the fragile economy of the euro zone, according to sources quoted by the German weekly Der Spiegel. Draghi hopes that the measure encourages more business investments and greater purchases from consumers, as well as serving as a continuity witness will deliver to his successor in office, Christine Lagarde, who will occupy the post from October 31 onwards, following a non-binding vote on his appointment in the European Parliament. The change in expectations about the ECB accelerated portfolio adjustments in public debt at the last hour of yesterday. The interest required to the Spanish 10-year bond closed on Monday at 0.50%. In the session yesterday recorded intraday lows below 0.40%.
Last week, ECB Governing Council member Ignazio Visco said the central bank would need to adopt new measures of monetary expansion if the euro zone economy does not pick up and would consider the options "in the coming weeks." The council will meet again to discuss monetary policy on July 24 and 25 and will begin to analyze this measure, always according to Der Spiegel, in addition to the possibility of increase the cost for banks to keep their money in the central bank in an attempt to boost lending, a decision that could occur at the September 12 meeting and that could increase the deposit rate by 10 points, experts say.
It has also leaked this week that the technical staff of the ECB is studying a possible modification of the inflation target "slightly lower than 2%" in its mandate, by "2%", a change that would definitely remove the entity from its foundational spirit, in the image and likeness of the German Bundesbank. The seemingly small difference would allow higher inflation rates for a longer period of time if it has previously fallen below the mark for years. With this reorientation, Draghi wants to prevent the ECB, in the future, from have to adjust monetary policy even if the price increase is slightly higher than 2%.