Drag Sethlas, in Drag Race Spain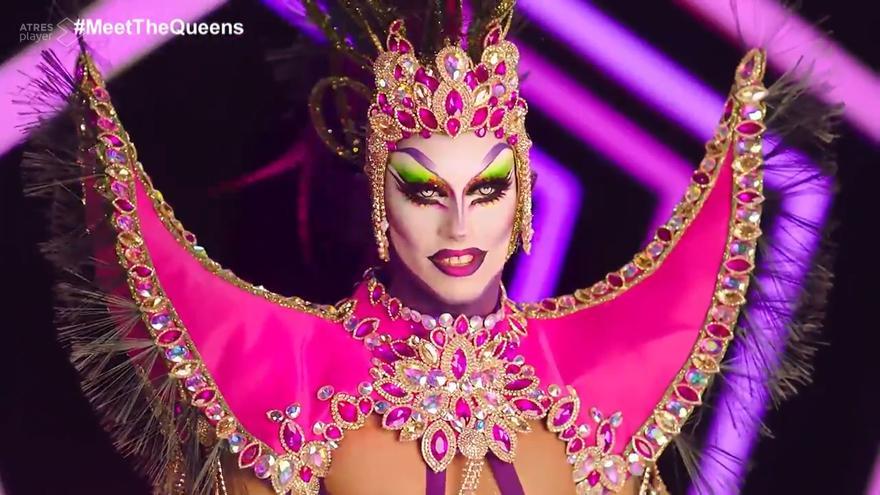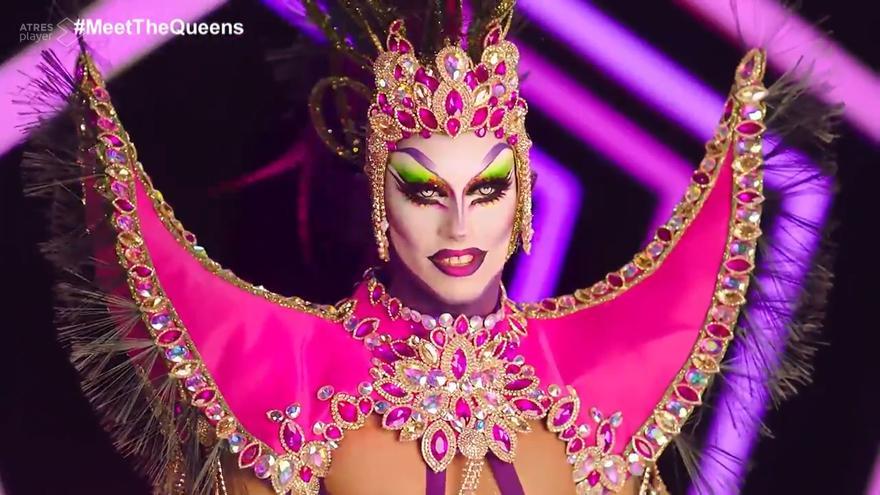 Drag Sethlas enters Drag Race Spain. The iconic and well-known Drag Sethlas, alter ego of the Borja Casillas, from Gran Canaria, became one of the 12 drag queens who will compete this Sunday in the second edition of the contest Drag Race Spain that exclusively offers AtresPlayer Premium. This confirmed the rumors that had been circulating for weeks among the followers of the program. A pageant that is part of the international franchise of RuPaul's Drag Race, the successful American drag queen pageant. "It's more than Canarian drag, it's a super international drag, I come to eat all these that have nothing to do with me", he stated emphatically in his presentation. She advanced that her drag is controversial and that the world is not yet ready for her art. "I am a man and I am a woman. I am a monster, I am an alien, a bug, a worm. A fagot forever"he pointed.
The two-time winner of the Las Palmas de Gran Canaria carnival drag gala, the last time at the 2020 carnival, the last one held in all its splendor, takes over from Drag Vulcano who was the first Canarian to enter the program in its first edition. "I am going to last longer than Vulcano because it is not very difficult to last longer than Vulcano", he stated in his presentation.
His first victory was at the 2017 carnival drag gala becoming the winner of the twentieth edition of the Drag Queen Gala in Las Palmas de Gran Canaria with the fantasy My heaven!, I do not do miracles, may it be what God wants, designed by Nelson Rodríguez. A show that generated controversy with a complaint by the Christian Lawyers. In 2020 he surprised again with the design If temptation is beautiful, imagine sin, by Nelson Rodríguez and Adrián Castellano that made him win his second carnival drag queen crown, something only achieved so far by Crisalidrag (in 2006 and 2009) and by Grimassira Maeva (in 2014 and 2016). In fact, Sethlas will be in charge of handing over the crown and the drag queen scepter of the 2022 carnival in the capital of Gran Canaria to his successor next Friday, March 18.
Drag Race Spain will once again be hosted by Supremme de Luxe and will count, again, with the designer Ana Locking and directors Javier Calvo and Javier Ambrossi as members of the jury that each week will evaluate the candidates.
Each week, the contestants must pass the challenges presented to them in the form of photo shoots, dances, artistic challenges and musical performances. Every week there will be mini and maxi challenges and at the end of each program they will parade down a big catwalk with the most surprising 'looks' created by them.