'Drag Race Spain' arrives at Atresplayer Premium: 10 queens will fight to be the superstar of transformism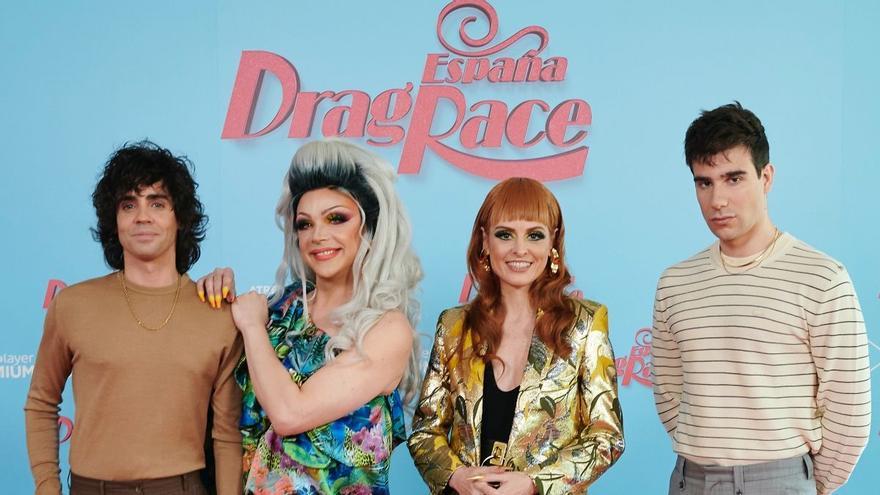 Atresplayer Premium premieres this Sunday, at 8:00 p.m., the first edition of 'Drag Race Spain'. Supremme de Luxe will be the presenter of this format in which she will try to find the best drag superstar in our country.
The presenter will be very well accompanied on both sides every week by a fixed jury of exception that have been recognized on many occasions as fans of the format: Javier Calvo, Javier Ambrossi and the fashion designer Ana Locking. In addition, each week there will be an invited jury to help them with their tasks.
So that viewers can see 'Drag Race Spain' as a great event and in a unique way, each installment of the program will be available on Sundays at 8:00 p.m. A way to enjoy the show in community and thus comment on it live.
This Sunday, May 30, the race of Arantxa Castilla La Mancha, Carmen Farala, Dovima Nurmi, Drag Vulcano, Hugaceo Crjiente, Inti, Killer Queen, Pupi Poisson, Sagittaria and The Macarena to be crowned in 'Drag Race Spain'.
The 10 queens face photo shoots, dances, artistic challenges or musical performances to prove that they are the best in their field. Every week there will be mini challenges and maxi challenges that will put all your abilities to the test. The end of each installment always consists of a great catwalk in which the participants show their best 'looks' according to the weekly category. To decide who is eliminated, the two participants who have been less valued face in a duel that consists of being the best doing 'lip sync' and one of them will be out of the competition. The final prize is 30,000 euros.