Dracula in Madrid | Babelia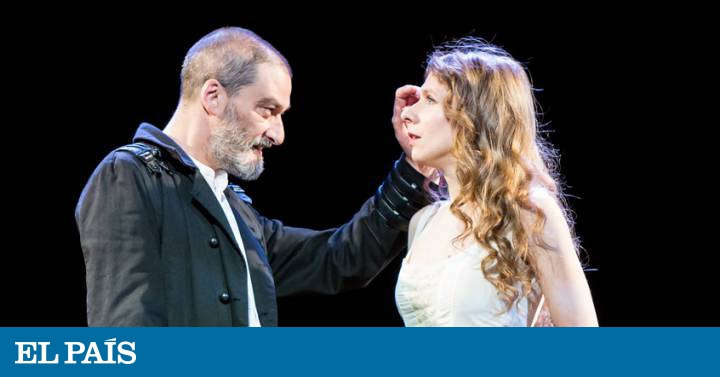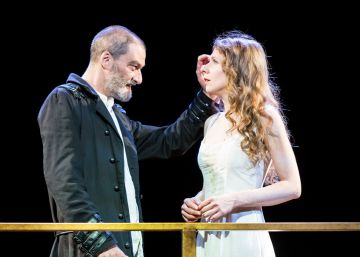 Do coronaviruses preferentially attack monarchs? You might ask today Dracula, Prince of Wallachia, in a crazy version of Bram Stoker's novel. I imagine him worried, flipping through the news on the screen of his Allview, the Romanian mobile brand. Alfonso Paso hit the black comedy target with Poison for my husband Y You can be a killer. Ramón Paso has inherited the vocation of his grandfather and his prolific pen, but he has taken the vampire and his circumstances seriously Dracula, unauthorized biography, Scenic adaptation that inserts the milestones of the original story in a parallel plot, in which its protagonist is a rock star, to date.
As director, Paso moves his characters with imagination, fluency and accuracy, takes the rhythm of the scenes to the beat, does not leave dead times, nor in the entrances and exits, in a splendid hand-to-hand work with Ángela Peirat, his adviser to movement. A wooden tower, whose viewpoint is accessed by opposite ramps, serves to recreate the carriage that leads Jonathan Harker to Dracula's castle, the schooner that moves the undead to England with its fifty coffins … it flows fast when the plot of the novel follows, but the Madrid scenes invented by Paso delay it and stagnate. That vampire rocker of his fans is a pale reflection (never better said) of the corner of the fictional character, a puppet that the author uses as a spokesman for his opinions on the materialism of our time and the supposed greater charm of past times, which are completely outside the suggestive Stokerian universe. In the parliaments of his entire invention, Paso does not put a gram of macabre humor, of Artaudian cruelty or of Granguiñolesque truculence: neither does he impregnate them with poetry but with an epidermal lyricism.
Piloted with a good pulse, the show takes the curves very well and accelerates thoroughly on the straight lines during its first half. In the second, when the author removes the steering wheel from the director, the function is lost. If we follow it carefully, it is because of the lightning work of the actresses all. Inés Kerzan is a bright, charming and very determined Mina; Ana Azorín, a millimetrically sweeping whirlwind in the role of Alisande Renfield; Ángela Peirat, a high voltage Lucy. Ainhoa ​​de Orte, Lorena Quintana and Laura de la Isla support them with conviction. Jacobo Dicenta plays a shadowed Dracula, but without a golden fang. The well-drawn Van Helsing by Juan Carlos Talavera has plenty of composition. Notable, the lighting of Carlos Alzueta.
Dracula Text and direction: Ramón Paso, based on the work of Bram Stoker. Fernán Gómez Theater. Madrid. Until February 9.