Dr. Cavadas intervenes on multiple skin cancers in an albino patient from Guinea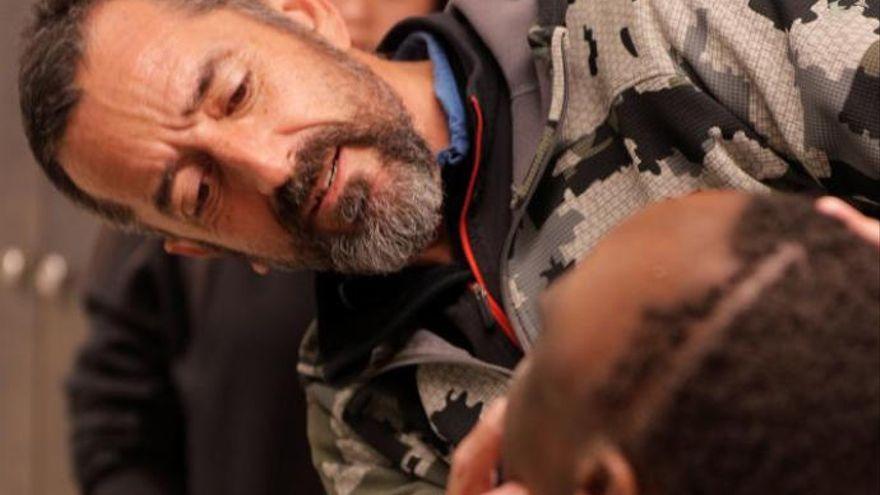 The surgeon Pedro Cavadas placeholder image has successfully intervened all multiple skin cancers that suffers an albino patient from Equatorial Guinea, especially an extensive one of the face with complex microsurgical reconstruction.
The patient, Reginaldo Carlos MguemaShe is evolving "very favorably" and has also been given dermatological treatment of some of her lesions and prevention of the harmful consequences that sunlight has on black albino individuals.
The case of this patient, who has been brought to Spain from Equatorial Guinea through the Pedro Cavadas Foundation, will be presented next friday at the Faculty of Health Sciences of the CEU Cardenal Herrera University, in Alfara del Patriarca (Valencia).
Last December, Cavadas performed three surgeries on a 30-year-old patient from Morocco to remove him a giant lump that made his face reach below the waist.
Ali Amnad Rifi, 30, suffered from a severe form of neurofibromatosis with severe skeletal deformity and left facial. He has undergone three interventions performed by the Valencian surgeon at the Vithas Valencia 9 de Octubre Hospital.
After undergoing the surgeries, the patient is "fully recovered and he will be able to lead a normal life in his village in Morocco. "