Dozens of people harass the gray whale Wally despite the Environment's request to "stay away"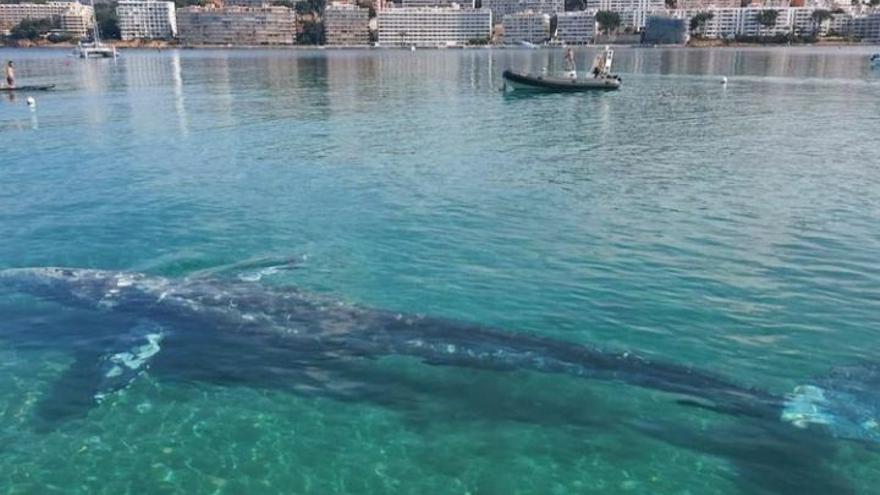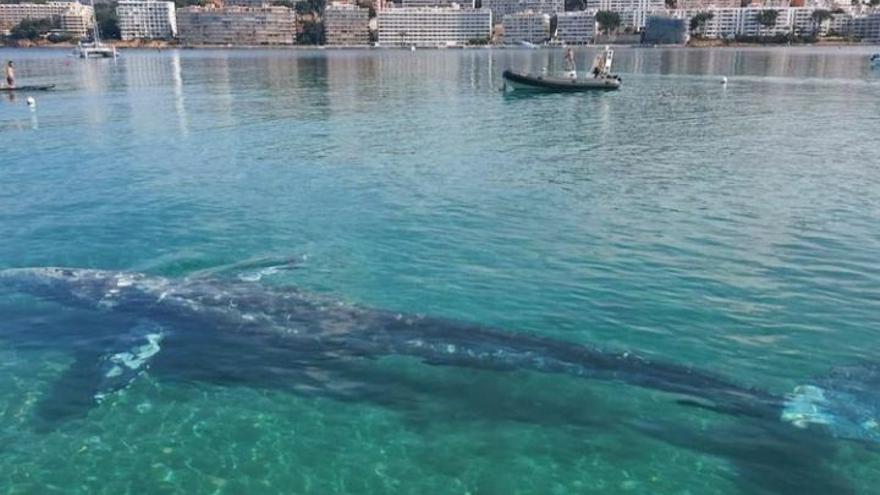 Dozens of people have tried to get close to the gray whale Wally, which this morning was sighted off the coast of Santa Ponça.
Even though that him Emergency Service 112 has asked citizens not to approach the cetacean, since "it is sick and needs tranquility", many citizens have traveled to the coast of Calvià to see this gray whale, which continues its long odyssey through the Mediterranean after getting lost and entering the Strait of Gibraltar and being spotted on the coasts of Italy, southern France, Catalonia or Alicante, as well as passing near Ibiza and arriving in Mallorca.
It is a specimen of gray whale (Eschrichtius robustus) young man who at some point in his journey between the North Atlantic and the Pacific got lost, moving away from his group.
The Ministry of the Environment has reported that technicians of the Consortium for the Recovery of Fauna of the Balearic Islands (COFIB) and from Palma Aquarium monitor the cetacean with the collaboration of Sea rescue, the Environmental Agents, the Emergency Service 112 and the Save The Med Foundation.
The Government has also reiterated that the state of the whale "is delicate and needs tranquility", so he asks that "Don't try to get close" to her.