Downward pressure in the markets with the focus on the euro/dollar parity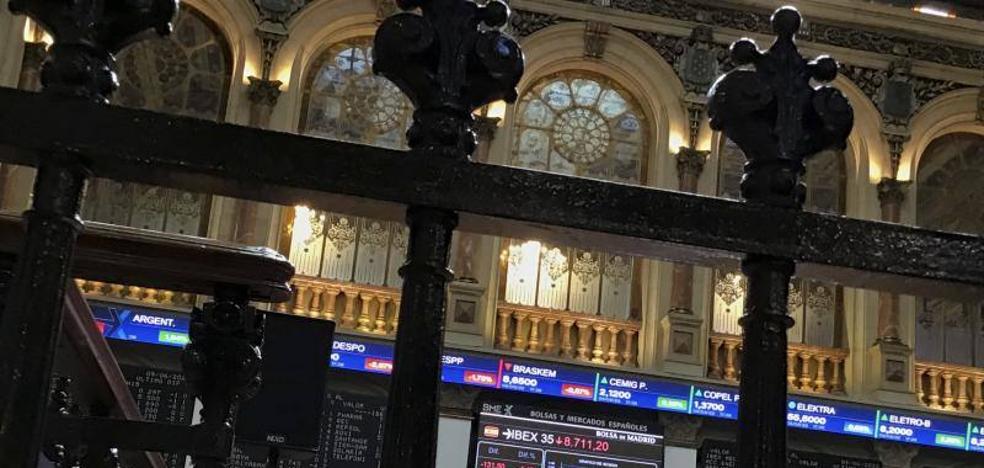 The red numbers are once again the protagonists and the Ibex-35 is playing for 8,000 points
The downward pressure does not stop in world markets. After a session of notable losses in Europe and Wall Street, investors prefer to continue watching the bulls from the sidelines, fleeing risk assets. At least they will do so until the publication this Wednesday of the inflation data for June in the US, the key to deciphering the movements of the Federal Reserve (Fed) at its next meeting.
Analysts at Link Securities expect that benchmark to be able to move markets, either higher if better than expected, or lower if it beats estimates. Until then, they do not foresee major movements in some stock markets that are also beginning to notice the lower trading volume, with investors very attentive also to the start of the business results season in the US.
As has happened in recent quarters, these days will not be so marked by the accounts that the companies present during the first half of the year, but rather by the perspectives of their directors regarding the end of the year in view of the complex economic scenario in which their companies are moving.
Against this background, the Ibex-35 lost another 0.4% to 8,034 points, with Acerinox, Fluidra, ArcelorMittal and the banks leading the falls, in a session marked by the new punishment for cyclical stocks.
The falls are repeated in other European markets, with the market very aware of the de facto parity that the euro has already reached in its crossing with the dollar. The weakness of the single currency against the greenback is a fact, and the cross between the two currencies, one of the most traded in international markets, is already moving at 1.0006 dollars.
The single currency falls more than 11% so far this year against the dollar. A collapse accentuated by the different rhythm of the normalization of the monetary policies of the central banks, accentuated after the outbreak of the war in Ukraine and the fear of the impact of a cut in the supply of Russian gas, which makes us foresee a greater impact in the euro zone economy.
This same Tuesday, investors will have an important reference in this regard: the July readings of the German ZEW economic sentiment indices, which, as the experts indicate, "reflect the perception that large investors and analysts have about the current state of the German economy, as well as the expectations they have about it. In principle, after having improved in June, the readings of these indices are expected to have fallen again in July.