Double Eurovision in 'Rocío', with the performances of Blas Cantó and the representative of Bulgaria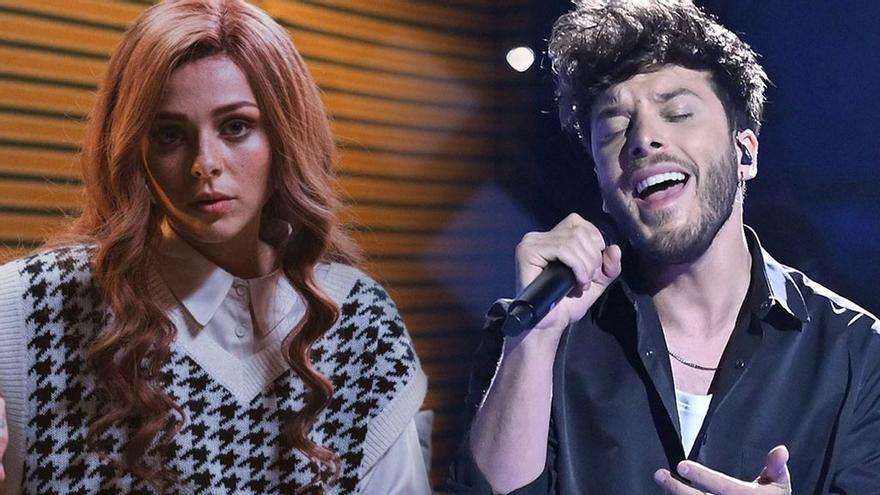 Eurovision will be present again this Wednesday on the set of 'Rocío, tell the truth to stay alive'. The docuseries starring Rocio Carrasco will receive on set Blas Cantó, that a week after paying tribute to Rocío Jurado With 'Como las alas al viento', he will interpret the theme with which he will represent Spain in the musical contest: 'I'm going to stay'.
But also, after the visits of the participants from Switzerland and France, now it is the turn of the Bulgarian representative. Victory, another of the favorites to win in Rotterdam next May, will attend the space presented by Carlota Corredera to perform live 'Growing up is getting old'.
Victoria maintained contact with the program a few weeks ago through social networks, where showed his desire to travel to our country. "I miss Madrid, one of my favorite places. Last year I would have liked to visit # YoVeoSálvame, should I plan a visit to Spain soon?", The artist wrote.
Eighth episode of 'Rocío'
After responding live on set to the questions raised as a result of the broadcast of the first seven episodes of the documentary series in which he stars, Rocío Carrasco will continue to offer her testimony about new key events in her life.
With the title 'Fear', the eighth episode will host Rocío's story about situations that took place between June 2006 and July 2012. Among them are the opening of the will after the death of Rocío Jurado; the serious traffic accident of José Ortega Cano that caused the death of a driver and for which the right-hander was convicted; the participation of her aunt, Rosa Benito, and her ex-husband, Antonio David Flores, in different reality shows; and some of the most difficult episodes experienced with their children.
Your testimony will be commented on by Belén Esteban, Samanta Villar, Paloma García Pelayo, the expert on gender violence Ana Bernal-Triviño and the psychologist Sonia Cervantes, among other collaborators.