Dora stays at home: the 68-year-old woman who has beaten a banking giant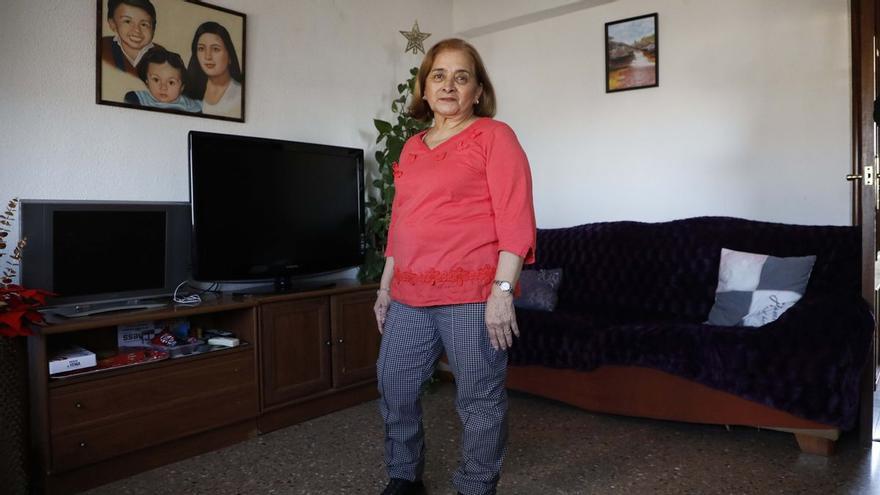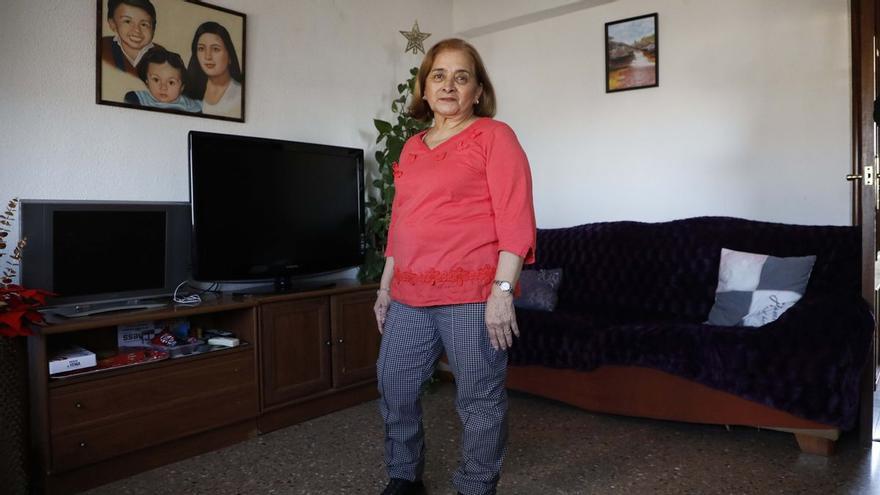 Dora Paula Palma is a 68-year-old woman who came from Colombia in 2001. She is short, she is less than 1.60 meters tall and she can hardly handle her grandson Daniel's car, a 4-year-old boy whom she cares for gently. Lives in the Tres Cruces neighborhood, in Valencia, on a 12th floor from where you can see the outlying towns and the pollution of the city. There he accommodates Daniel and when he is calm he begins to tell his story. At almost 70 he has just won in court a caixabank, that eviction and auctioned his house using abusive clauses in its mortgage. After six years of judicial fight, the Provincial Court of Valencia has condemned the bank to return the property to Dora's son (who had the debt) and it remains to be seen how the payments are renegotiated. But Dora and Daniel stay at home.
It all started in 2016, when Dora got "the billet". This is how the demand for foreclosure that banks send to those affected is known on the housing platforms, a "bill" of more than 500 pages that usually scares tenants. He only owed a couple of installments, but that was enough for the bank to claim the whole house. This is how these abusive clauses work. "I started walking nonstop, I had to do something and I couldn't sit still," recalls Dora.
He looked for a public defender. He says that he does not forget his name, because the only thing he told him is "you have nothing to do, the flat belongs to the bank so you have to hand over the keys and leave the house". But Dora paid no attention. "I wasn't going to hand over the keys to my house", bill. She is not a lawyer or a specialist in banking law, she is just a Colombian mother who came to Spain to work in home care and support her family. But his height is inversely proportional to his tenacity and determination. After six years, and with the first court-appointed lawyers against him, he has managed to recover his home and give a blow to the new great banking giant in our country.
existence of platforms
A friend from work told her that there were citizen platforms for the right to housing. And as she did not stop moving, she went there. He sought advice from the Platform for People Affected by Mortgages (PAH) but finally ended up in Stop Evictions. In 2017 he had a first eviction attempt that he managed to stop before it happened, and he presented a moratorium that would give him a break until the end of 2020, all advised by the platform. "I remember that I sent whatsapps to my lawyer with all the paperwork to present the moratorium so that they would try to renew us, and I asked him to sign it", explains Dora. The answer was "what for, if you no longer have to be in the living place". But Dora got her to put her signature on it.
During the moratorium, he began to claim mortgage expenses with Stop Evictions (opening commission, notary, agency, etc). He recovered 4,000 euros. It was later when he started with the abusive clauses, as in his case the early expiration. Until six years later the Provincial Court of Valencia has forced to re-register his son as owner of the property. "Which is pending now is the debt and see how it is paid, but right now the property belongs to Dora's son again, and he can do whatever he wants with it", explains Francisco Gutiérrez, from Stop Evictions.
Oscar Pardo, Dora's court-appointed lawyer, adds that the bank has also been ordered to pay the costs, and clarifies that "there is still an outstanding loan from which all abusive clauses will have to be removed, but the unpaid amount is there, now it is What would have to be done is a payment plan with a letter that she can assume. The conclusion is that this family has not gone to the street, the flat is back in their name and they start over from scratch", celebrates Pardo.
Run out
"The first thing people do when the billet arrives is to run away. Grab your bags and walk out the door, leave the house. The bank calls you at the office, everywhere, sends you letters and burofax reminding you that you have to leave and the public defenders tell you that there is nothing to do. Then people run away", says Elizabeth Roig, from Stop Evictions.
He assures that many people end up in the psychologist, and that she in fact went through one depression during the time she was threatened with eviction. "There comes a time when you go to the psychologist because you don't know who to go to and nobody pays attention to you. It seems very unfair that they can throw you out for a couple of unpaid installments," recalls Roig.
"The one that has the ball in its court is the bank. Dora has won at the moment. Now it is a matter of seeing how that debt is paid because the process can take years," says Gutiérrez.
But for Dora nothing has been easy. I couldn't even run anywhere."With the rents around here? impossible to go anywhere. I never considered leaving because I had nowhere to go," he says. Be that as it may, and after a struggle that Dora began at 62 years old and ends at 68, this woman has stayed at home. "She is a courageous mother," says Gutiérrez, while Dora blushes and goes with Daniel to play.