'Don't you hear the dogs barking?', An exhibition from the periphery of Mexico City | Culture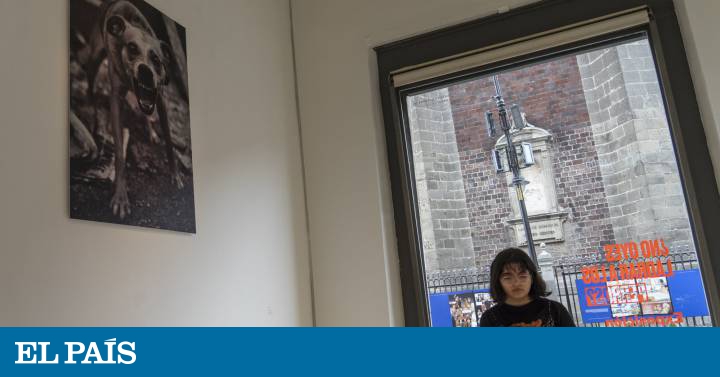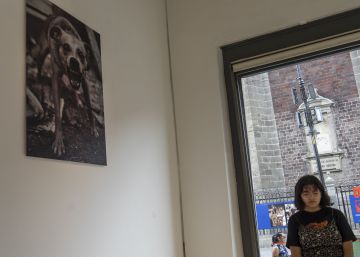 The barking involves those who walk through the new exhibition that houses the Cultural Center of Spain in Mexico and brings back the story of Juan Rulfo: "And, being free, he heard how dogs barked everywhere."
The sample Can't you hear the dogs barking? He talks about the relationships that these animals establish with a community and with the space on the periphery of the cities of Mexico, specifically in the Los Héroes Tecámac social interest housing complex located on the border with the municipality of Ecatepec, in the State of Mexico, one of the most violent and insecure in the country.
"The dogs are thrown to the periphery, on the outskirts of homes and cities, on the edge of the representations, regardless of history," explains the sociologist and curator of the exhibition, Rigoberto Reyes, who uses the wandering of the dogs without owners to talk about the overflow of the cities and the socioeconomic segregation of those who live in the margins of the big cities.
It is a "multispecies ethnography" that, from the point of view of dogs, addresses urban exclusion and structural violence in the periphery areas in Mexico, explains Rigoberto Reyes. Through texts, photographs, illustration, painting and video, the exhibition takes a tour of the history of stray dogs in Mexico. Treated first as a plague that affected the city and then as a matter of public health, nowadays, the jaurías have generated environments of fear, but also emotional relationships with people, in a context of marginalization and overflowed violence.
"Sometimes people talk about dogs not to talk about uncomfortable populations," Reyes confesses. As among people, there are class, economic, political and emotional boundaries between dogs. "Urban developments are produced to generate indebtedness in the popular classes that aspire to the middle class. They are places that do not have public spaces because the new periphery is built with its back to its surroundings, "says Reyes.
The curator says that the dog is the ideal figure to talk about borders in the city. The division between the animal and the human; between the city and the countryside; the border of public policies and the area of ​​nobody where dogs are at ease. The exhibition ends up being a metaphor for racism and classism in Mexico about where the margins of the society that matter and what doesn't.
"Can't you hear the dogs barking? It is a story of inhabiting and of the different ways in which animals and humans relate in the bowels of the neoliberal city. A story of the culture, economy and biopolitics in which we live, "says Rigoberto Reyes.
The exhibition will be at the Cultural Center of Spain in Mexico until January 19, 2020. Admission is free and free.