'Donkey belly heaven', George Clooney's film made with Canarian landscapes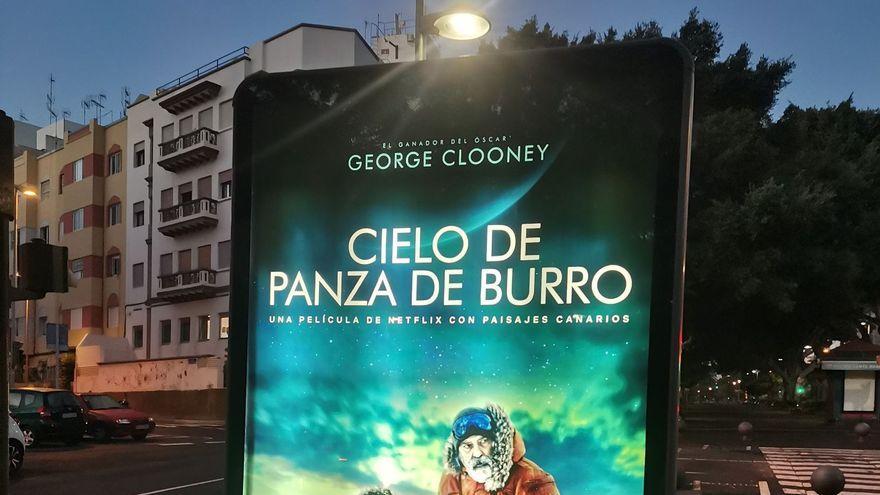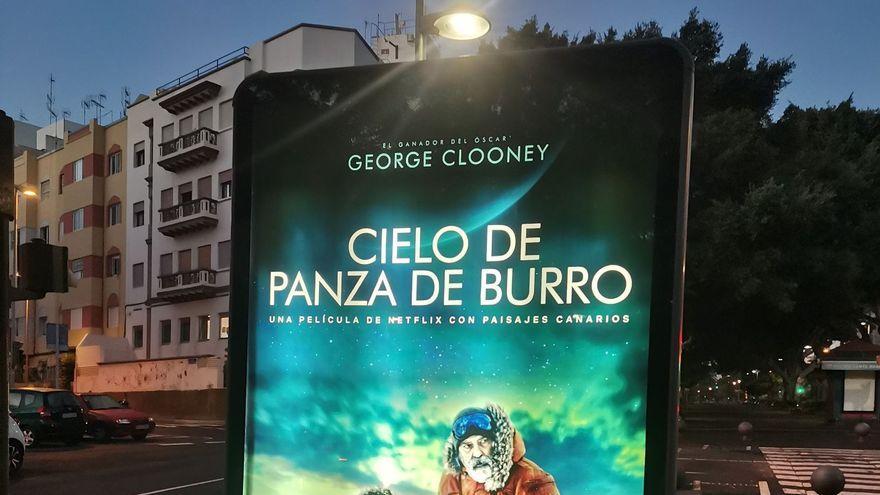 Netflix has premiered this Wednesday on its platform Midnight Sky, the movie starring George Clooney and shot partly on the island of La Palma,. However, the production company seems to have wanted to wink at the Canary Islands on the same day of its premiere with advertising on the cd marquees in some parts of the Archipelago where the title of the film is adapted to such a Canarian expression as Cielo de panza de burro, which it appears superimposed on the official poster of the tape.
As can be read in the advertising media in which this campaign has been framed, it appears superimposed on the official poster "Cielo de panza de burro ', a Netflix film with Canarian landscapes" and, below, its real title: Midnight sky. The posters have not gone unnoticed and it has already become a viral campaign.
Science fiction drama Midnight sky comes to Netflix this Wednesday, December 23. Directed, starred and produced by George Clooney, the film is the adaptation of Good morning, midnight, Lily Brooks-Dalton's acclaimed post-apocalyptic novel, published in 2016.
In 'Midnight Sky', a mysterious world catastrophe devastates the human species. After the disaster, a scientist stationed in the Arctic (George Clooney) tries to warn an astronaut in deep space (Felicity Jones) and her crew of the dangers of returning to Earth. Even in the face of impending extinction, the human drive to connect travels light years to unite two of humanity's last survivors.
In addition to co-producing and directing the film, George Clooney was captivated by the title role of Augustine, that mature and lonely astronomer with the misfortune of witnessing in the front row the collapse of civilization. According to Clooney, Midnight sky is a film full of optimism and hope.