Don Winslow: "There is no one above Raymond Chandler"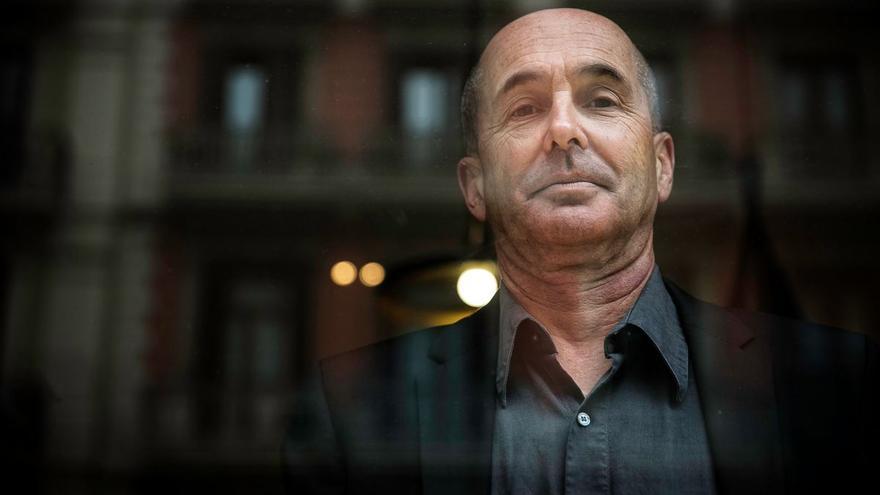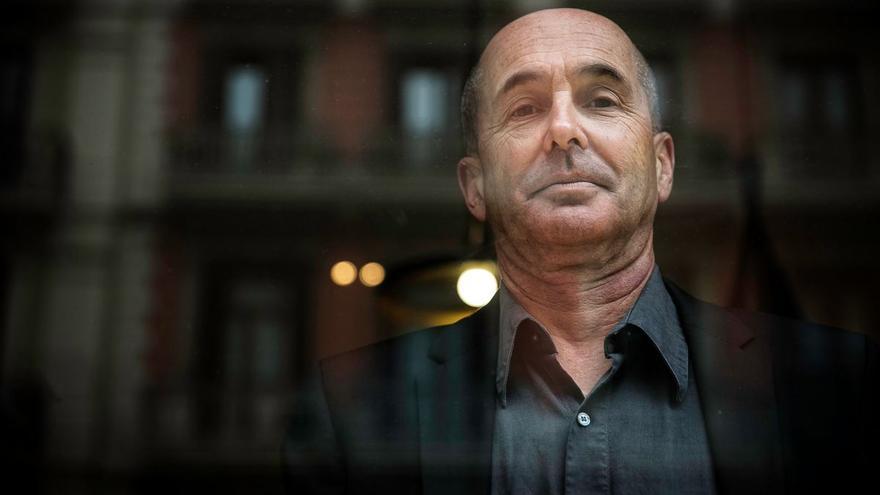 An untimely flu (not coronavirus) prevented Don Winslow (New York, 1953) travel to Barcelona to pick up the Pepe Carvalho Award within the framework of the BCNegra literary festival, so the delivery had to be done virtually. Hours after the ceremony, the celebrated author of the 'cartel trilogy'a colossal work that has earned him the honorary title of king of narco-literature, attends El Periódico de Catalunyanewspaper of the same group, Prensa Ibérica, as this newspaper, via Zoom from his home in San Diego to talk about his favorite authors and titles of the genre.
In his acceptance speech for the Pepe Carvalho Award, he underlined his pride in belonging to the "ghetto" of crime novels. What aspects of this quirky neighborhood make you most proud?
Many things. First of all, the writing, which, when it's good, is very good. I dare you to find a better first sentence than the beginning of Raymond Chandler's 'The Long Goodbye'. "The first time I saw Terry Lennox he was drunk in a Silver Wraith Rolls-Royce in front of The Dancers terrace." There is poetry there and there is soul, and I love that. On the other hand, it is a genre that moves on the margins, in what Bruce Springsteen calls the darkness at the edge of the city. And that is very attractive to me. Although there are exceptions, most crime novel authors do not write about rich and beautiful people, but about people who struggle to survive, people who are at the end of the road. And, finally, there is the search. Sometimes it's a very basic search: who did it? But it is often a very complex investigation, which is not only external but also internal: the search for a deep personal truth, for redemption. Very human matters.
Dealing assiduously with that dark side of existence, can't it lead the author to sadness or cynicism?
It can be a serious problem, yes. I spent 23 years, a third of my life, writing about the Mexican drug cartels, which is an extraordinarily violent, dark and sad world. I don't want to compare myself to the Mexican journalists who investigate these issues, because they really take risks, but it's an experience I can't say I came out of unscathed. My wife often says that after writing 'The Power of the Dog' I became a sadder person. So I swore I would never write another book like this. But I came back.
"After writing 'The Power of the Dog' I became a sadder person. And I swore I would never write another book like that. But I came back"
The common place tends to paint the black novel writer as a tortured soul with unhealthy habits and alcoholism problems.
That image is a cliché, of course, but it is a cliché that is somehow connected to reality. Fortunately, it is not my case. In fact, I had a much worse time in my time as a private investigator. At that time, I worked on murder and child sexual abuse cases, and I would come home and just couldn't talk about what I had seen and done on the job. These are not things you want to share with your wife and children.
Were your crime novel readings decisive in your decision to become a private detective?
Not at all! Actually, it happened the other way around. As a teenager she hardly read fiction, although he did read Shakespeare (I know this may sound pompous, but it's the truth). I started working as a private detective in New York because I needed to earn money and that opportunity arose, and it was then, in the long waits for surveillance, that I became fond of reading detective novels. First there were those of Lawrence Block, from the Matthew Scudder series, because they took place in the same neighborhoods in which I worked. From there I went on to Elmore Leonard, who has been a great influence on me, and Charles Willeford, and then came the classics: Raymond Chandler, Dashiell Hammett, Ross McDonald..., and then I saw clearly that this was what I wanted to do.
From your experience, which writer has more realistically reflected the daily work of a detective?
Lawrence Block is very good at it. Let's see, all these novels are always a dramatization. The work of an investigator can be very boring, and most of the time it consists of reviewing papers and nothing else. Never have I seen myself sitting in my office with my feet up on the desk while a long-legged blonde walked in and trumpet music started playing. It happens that some writers take more liberties than others.
Dashiell Hammett also worked as a private investigator. But you're not a big fan of Hammett.
It's not that I don't like him, it's just that I like him less than Chandler. There's always been that sort of rivalry between the two of them, and if I have to choose, I'm clearly on Team Chandler.
Politically, however, it would seem that he is closer to Hammett.
I tend more to the left than to the right, so I guess that puts me closer to Hammett, yeah. Although I don't really know much about Chandler's politics.
Is there any author who in your opinion comes close to the literary greatness of Chandler?
Of course, there is no one above him. But neither does it make much sense to establish a hierarchical order. If you ask me which is the best detective novel, I will answer, without thinking too much, that it is 'The Long Goodbye'; but if you ask me about the best crime novel ever written, the most realistic, I might say 'Eddie Coyle's friends' [de George V. Higgins]. Which also spawned my favorite film noir ['El confidente', de Peter Yates]. But having said that, I will also tell you that no one is going to write crime novels better than Elmore Leonard. And from there I could start making a list, which I won't do because I wouldn't want to leave anyone behind. There are a lot of fantastic authors.
From Raymond Chandler to Don Winslow, why is there so much crime fiction set in California?
It will be something in the air [risas]. Well, there goes my theory. I think that the American crime novel actually comes from the western novel. The 'cowboy' becomes the private detective, the great rancher becomes the mobster, the girl from the 'saloon' becomes the 'femme fatale'… The characters are essentially the same and the themes, too. Even the endings look alike. If you think about it, a movie like 'Dirty Harry' is basically a Western. Plus, California abounds with that decadent beauty that has become the definition of 'noir'. And then there is the influence of the ocean, which is beautiful to look at but something completely different and menacing moves beneath the surface. It is a perfect setting for this type of fiction.
What five novels would you recommend to someone who wants to discover the richness of the genre?
Wow, that's very complicated. I should insist on 'The Long Goodbye', no doubt. And in 'Eddie Coyle's Friends'. And he would add 'Unknown Man 89', by Elmore Leonard; 'If he screams, let him go', by Chester Himes, and 'America', by James Ellroy. But you know how it is: ask me tomorrow and I'll surely tell you another five.