Don Herbert: painter and master lithographer | Culture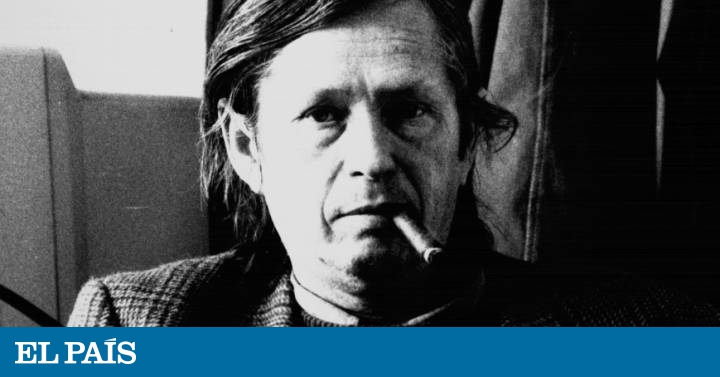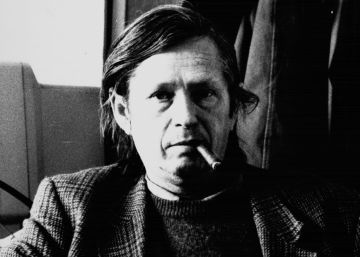 Good representative of Janus, the Roman god of beginnings and endings, Don Herbert (Detroit, 1942-San Sebastian 2020) expressed over the years and in parallel two radically dissimilar aspects. As a painter and lithographer he was a systematic, thorough and methodical, demanding and neat professional. But his personal life was always something else: difficult, careless and disastrous; washed down with beer, the "liquid protein," he said. He wanted to be a clochard late, a seeker of some form of lacerating bohemia close to cursing.
Protagonist of a constant vital escape, Don Herbert recognized his life marked by two escapes. In the first one, he met in Madrid in 1973. It was after he had met José Luís Balagueró in his native country and that he spoke of the Grupo Quince engraving workshop, created by María Corral, José Ayllón, Carmen Giménez, Dimitri Papagueorguiu and Juana Mordó, among others, for the realization and promotion of original graphic work. Given his training at Moorehead College in Kentucky, at the Otis Art Institute in Los Angeles and, above all, his experience as an assistant to Kenneth Price, he would do lithographs in that workshop for a long list of artists including Vicente Ameztoy, Antonio Saura, Guinovart, Hernández Pijuan, Canogar, José Guerrero, Alfonso Albacete, Hernández Mompó, Bonifacio Alfonso or Luis Gordillo. Don Herbert was part of the plethora of foreign artists who settled in our country at the end of the Franco regime, writes José Mª Parreño in the exhibition catalog Foreign. The other Spanish artists (2002), due to its isolation and its difference, which made Spain a picturesque, cheap and exotic place, with a treasure like the Prado Museum.
And in 1980, also in Madrid, he opened his own lithographic workshop, H. & H., Without ever neglecting his pictorial facet. Evidence of this is, for example, that in 1983 he was selected by the critic Miguel Logroño for the Hall of 16 and, together with Francis Warringa and Manuel Padorno, he formed La Banda, an infrequent group of painters sponsored by Canogar and the Gallery Aele His was then an informal, expressive, pastel-colored painting and began with the use of waxes that highlighted sensuality and made "evident that he was a California artist," according to Carmen Giménez.
He began to be required by Arteleku, of San Sebastián, where he periodically moved to teach lithography courses and make prints of numerous frontline artists (Ameztoy again, Andrés Nagel, Eduardo Arroyo, Marta Cárdenas, Frederic Amat, …) and, finally, it was established in the capital of Gipuzkoa in 1991. That would be Don Herbert's second escape from a boiling environment and personally close to a field of socialités. Years of intense work in which he also spread the lithographic technique in various centers and Spanish artistic foundations. Thus, in 1999 the National Engraving Prize went to the Arteleku workshop, in recognition of its work in favor of graphic art.
Linked to the Altxerri Gallery from the first moment in San Sebastián, now his painting had acquired a minimalist character, of geometric games, in unique arrangement of the pictorial mass, with the presence of the reticle and the interactions of dark or brown colors. Always reluctant to interpretations and theoretical speeches about his works, Don Herbert simply fiddled with Kenneth Nolan's phrase: "What you see (is) is what you see (is)." His pictorial work is present in the collections of the Provincial Council of Guipúzcoa and the Artium Museum of Álava, the Reina Sofía and the Museum of Abstract Art of Cuenca. While, in the words of Monica Gener, author of the book Grupo Quince. Workshop-Editor-Gallery. Madrid 1971-1985, will be remembered as "the best lithograph teacher of the last half century".
In February, he again fled without saying goodbye. May the god Janus accompany you.
José Ángel Artetxe is an art critic and independent curator. In 2010 he curated the exhibition "Don Herbert. Slow hand 1975-2010 "at the Koldo Mitxelena Cultural Center in San Sebastián.