Domino: The paleness of De Palma | Culture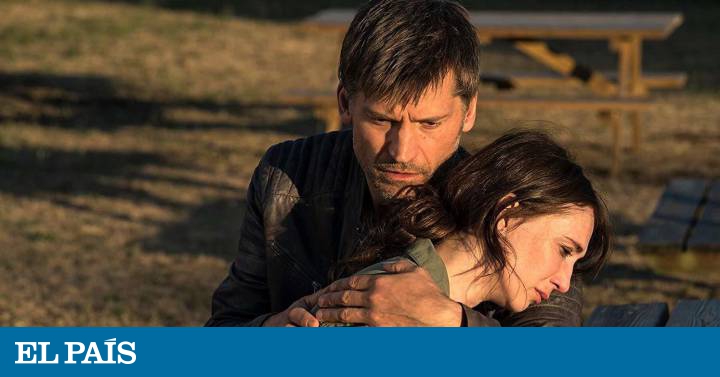 The reinterpretations hitchcockianas Brian De Palma has long been spent due to overuse. Also his stylizations, his dilatations of time, his slow cameras, his expressionist angles. The director of magnificent works such as Fascination, Carrie, Dressed to Kill, The Price of Power Y The untouchables of Eliot Ness He has lost the pulse of yesteryear, must deal with scripts and dramatic materials that are increasingly poor, sometimes managed by himself, and increasingly possible productions. After the infamous Passion (2012), developed in France, has traveled a seven-year desert walk to reach Denmark and film the no less dire Domino, where he also delves into a theme of jihadist terrorism, which feels effervescent fatal without complexity or entity.
DOMINO
Address: Brian De Palma
Interpreters: Nikolaj Coster-Waldau, Carice Van Houten, Guy Pearce, Younes Bachir.
Gender: thriller Denmark, 2019.
Duration: 88 minutes
The financing problems of the film, filmed in part in Spain, are well known. And you can tell, especially in that long sequence shot in a bullring in Almeria where all the tics of De Palma's author come together: slowing down time and multiplying points of view, pale and almost laughable imitation of those ten minutes of cadence of emotion on the steps of The Untouchables, with echoes this time of The indiscreet window. It matters little to his nth tribute to Alfred Hitchcock and Vertigo, with the leading policeman hanging on a gutter and facing the abyss of death in one of the first sequences. Nor is there any frame of remarkable expressiveness. Because the director's fully commercial, cinephile and metalinguistic style never fits in with the importance of the Islamic State and the CIA revolts.
Petter Skavlan's script, or what's left of it, is thick, basic, of an unbearable banality. And the staging has been stale, almost like a parody of itself because now the tempo is run over, fucking. Too bad of the last leg of De Palma's career.