Domínguez surrounds himself with Torres and the judiciary in full imputation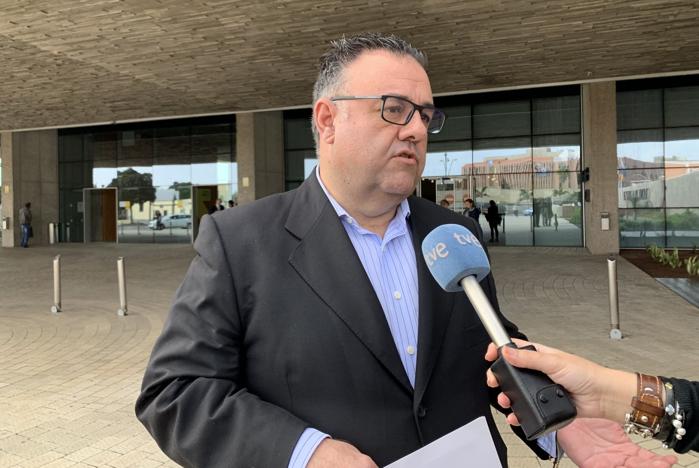 Surprise and discomfort in political, health and legal fields with a conference to be held in September in the capital of Gran Canaria
The director of the Canarian Health Service,
Conrad Dominguezwill be in charge of opening a Conference on Law and Research next September, with the president of the Canary Islands,
Angel Victor Torresat his side and with the presence of representatives of the judicial world of the Canary Islands and the State.
The coincidence of these conferences, to be held in the capital of Gran Canaria, with the indictment of Conrado Domínguez after being
Admitted for processing the complaint of the Anti-Corruption Prosecutor against him and three more people for the so-called Masks case has caused surprise and discomfort in health, political and legal fields.
As will be recalled, the Anti-Corruption Prosecutor's Office
appreciates signs of administrative prevarication and influence peddling in the performance of Conrado Domínguez and
Ana Maria Perez, the former general director of Economic Resources for Health, as well as fraud and money laundering by Rayco González, sole administrator of the RR7 company. This company, dedicated to the purchase and sale of vehicles, was chosen by Conrado Domínguez for a contract of
4 million euros for a million masks that were never delivered.
The conferences are organized by the Canary Islands Health Service and the Canary Islands Health Research Institute and are planned for the
September 16 and 17 at the Santa Catalina hotel. According to the program, the inauguration will be carried out by Torres, Domínguez, the Minister of Health (Blas Trujillo) and the general coordinator of the Canary Islands Health Research Foundation (María Gómez Peñate).
Next, it will be Conrado Domínguez who
will talk about the future of the Canary Islands Health Research Institute.
Judges from the Superior Court, the Provincial Court and the first instance jurisdiction will intervene from the judicial sphere. Also appearing on the show is the High Court prosecutor
Vincent Garrido and the president of the Criminal Chamber of the Supreme Court,
Manuel Marchena. It will also be
Immaculate Galvan, of the Constitutional Court.
In the political, health and judicial spheres, it is striking that one of the accused persons and jurists who are in instances that at some procedural moment may rule on said investigation share a forum in the middle of the investigation of the Mascarillas case. Precisely one of the issues included on the agenda is the possible health responsibility derived from the covid-19 pandemic, with a presentation by
Cesar Toulousemagistrate of the Supreme Court (Administrative Contentious Chamber).