Dolores Corujo and Héctor Gómez, PSOE candidates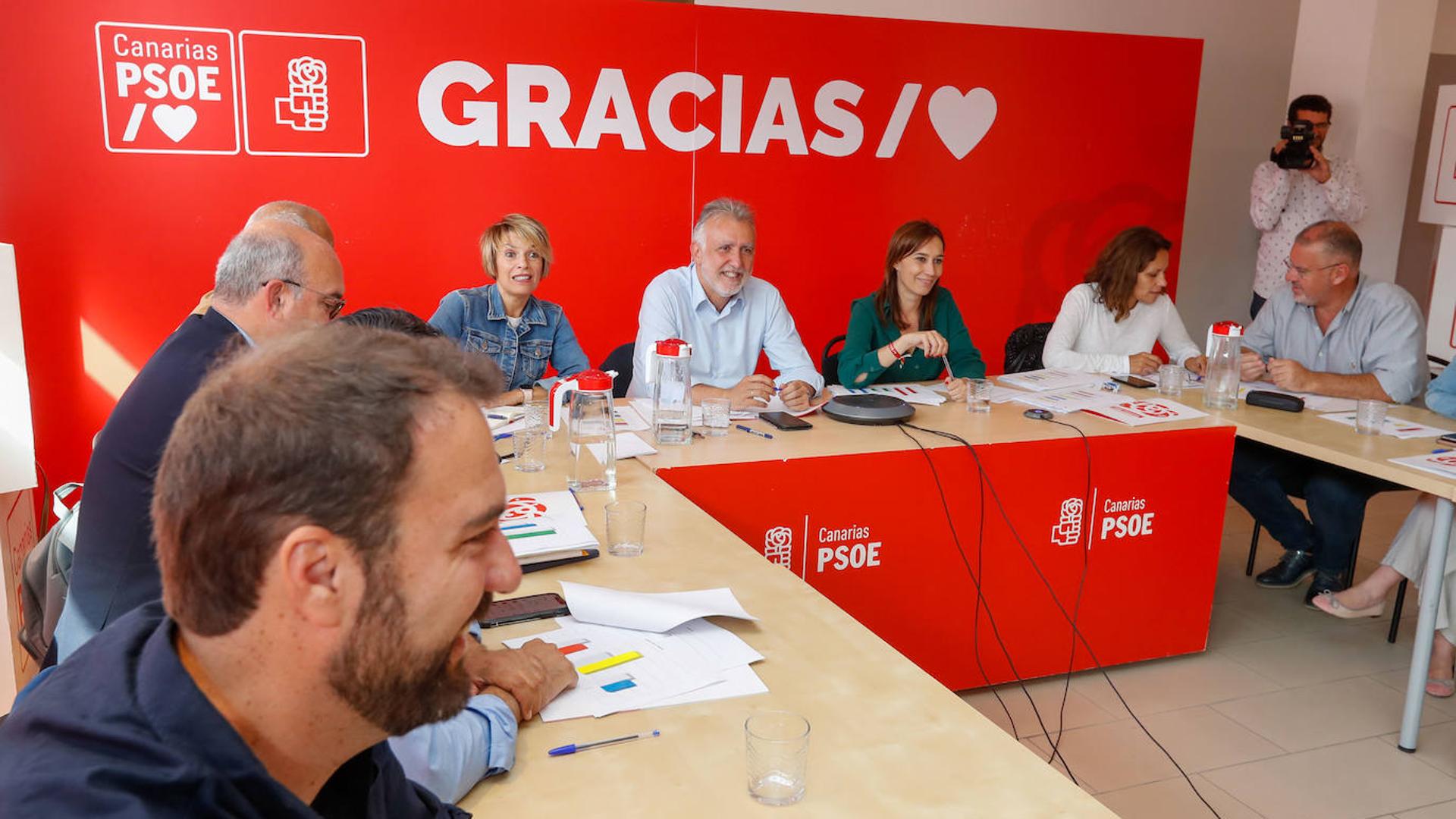 After what the general secretary of the PSOE, Ángel Víctor Torreswill inform Ferraz of his refusal to attend at general elections and his desire to remain as leader of the opposition in the Parliament of the Canary Islandsthe party has decided to resort to "safe" names Facing the July 23th and that at the same time allows them to continue having a "weight" presence in the institutions of the archipelago. In addition, they consider that, given that the game is played in the next call, "it is necessary" to resort to names "with solvency".
With these premises, the regional executive give him approval to the names of the leader of Lanzarote, Dolores Corujoand of the Minister of Tourism, Héctor Gómez, to lead the candidacies to Congress for the two provinces Canary Islands.
This decision also allows -respecting the zipper lists- that the deputy for the palms, Luc André Diouf, continue from 'number two'while the general secretary of Socialist Youth in the archipelago, Ada Santana, will be number three.
In this case, Fuerteventura will keep number four -usually it alternates in number three with Lanzarote, but on this occasion, the designation of Corujo prevents it-. The representative of the Majorera island will be Gustavo SantanaDeputy Minister of Infrastructures and Transport in this legislature,
Dolores Corujo replaces as head of the list for Las Palmas the deputy elected by Gran Canaria in the regional Parliament, Elena Máñez, who led the candidacy four years ago.
For the province of Santa Cruz of Tenerife there has been nothing new and, as expected, Hector Gomez will be 'number one' again. He will be accompanied by Alicia Álvarezwho since last February held the Vice Ministry of Public Administration and Transparency of the regional government.
As for the Senateas approved by the island committees, Ramón Morales repeats candidacy for Gran Canariatogether with the until now director general of Transparency, Marta Saavedra.
In Tenerifethe applicants will be the president of the Cabildo, Peter Martin, and the current director general of the Unit, Marta Arocha.
In addition, the senator of Fuerteventura, Paloma Hernandez, hopes to revalidate his seat after the July 23 elections. The same happens in Lanzarote. The island committee trusts that Manuel Fajardo follow another legislature as its representative in the Upper House.
At its meeting held yesterday in Santa Cruz de Tenerife, the regional leadership "ordered" the list of candidates after learning of the results obtained in the voting in the assemblies, but the last word rests with the federal committee that meets this Saturday.