Doctors urge the Government to regulate the use of masks, considering them still necessary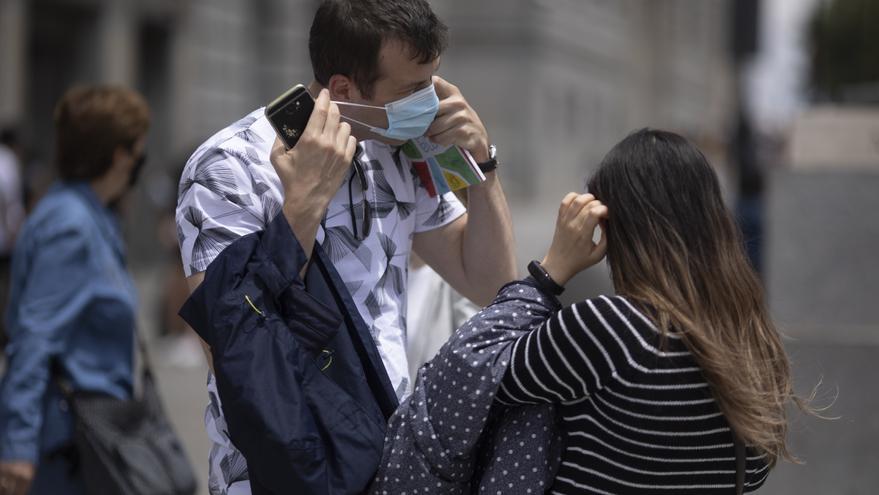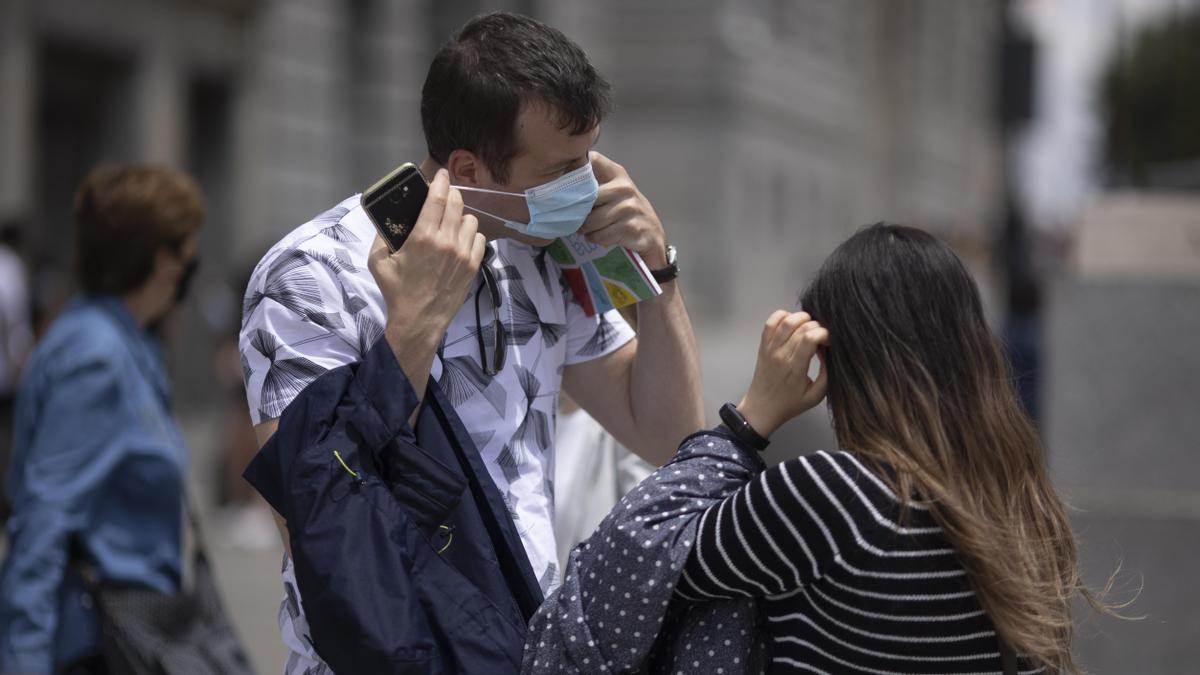 The General Council of Official Medical Associations (CGCOM) has urged the government to regulate the use of masks in open spaces and delineate well the conditions in which they will be suppressed, since if the safety distance is not maintained there will be new spikes in midsummer.
Doctors are concerned because, with a majority of the population still unvaccinated, "in the bustling streets and squares of the summer festivals in Spain no one will wear a mask" as of next Saturday and that "when entering and leaving the premises surrounding the themselves, fewer and fewer people protect themselves with them. "
The CGCOM criticizes that the vaccine has served to promote "inexplicably a euphoria about the end of the pandemic that it has anticipated too many months on the objective reality "that, to day of today, is of" slow and progressive "improvement in the incidence.
But there are "real threats" such as the delta variant and others that "cast a shadow over the future we are heading to" which, he predicts, will be that of the endemization of SARS-CoV-2 infection. "The setbacks in the UK and Israel should serve as a warning," he says.
Remember among the vaccinated elderly there will always be around 5% of the elderly who are not protected; Furthermore, people with only one dose - 22.6 million, 47.8% of the population - remain vulnerable and most of those under 50 have not yet received any.
Therefore, the CGCOM has issued a statement in which it calls for prudence and requests Health to regulate "in a specific way" the "still necessary use" of masks in order to protect people's health because their use widespread represented "a true paradigm shift by radically reducing contagion rates."
His advice is to "define and narrow down the device terms well." of the abolition of the obligatory nature of masks in outdoor spaces, since if the adequate safety distance is not maintained, "new infections, outbreaks and rebounds will occur" in the middle of summer and among people of all ages.