Doctors fear retaliation against conscientious objectors in euthanasia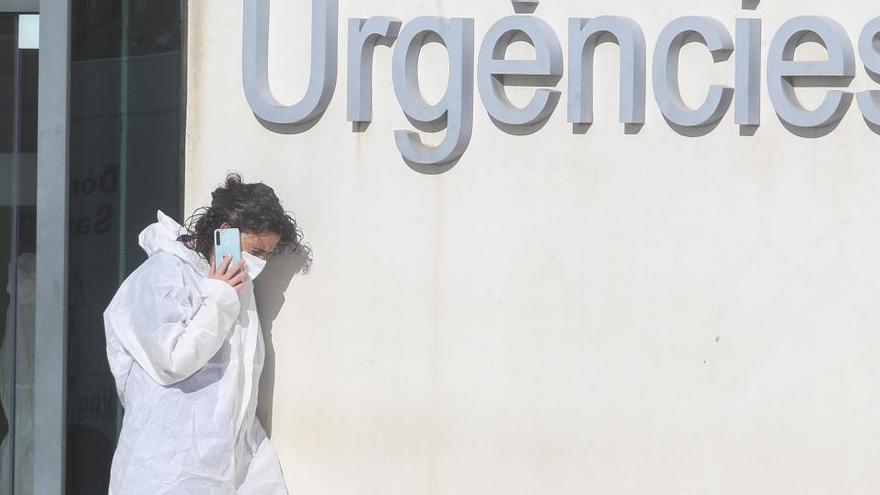 The imminent approval of the Euthanasia Law It has aroused misgivings in some medical associations, which beyond disagreeing on whether or not its regulation is necessary, fear retaliation against those who sign up in the registers of conscientious objectors to which the health administrations may access.
The Euthanasia Law contemplates the right to conscientious objection of health professionals directly involved and specifies that the refusal to perform this service for reasons of conscience It is an individual decision that must be made in advance and in writing.
To this end, it indicates that the health administrations will create a registry of conscientious objector health professionals whose purpose will be "to provide the necessary information to the health administration so that it can guarantee adequate management of the provision of aid for dying."
It adds that the registry will be subject to the "principle of strict confidentiality" and to the regulations on the protection of personal data.
However, Doctors see certain problems in creating these records.
"Forcing doctors to register is a mistake. It is possible that there is a registration, but voluntary for the one who wants to sign up. Another different issue is that you have to communicate it to your superior so that he can organize the services, this is very different, "Juan José Rodríguez Sendín, president of the Ethics Commission of the Collegiate Medical Organization (OMC), points out to Efe.
For his part, the president of the Madrid College of Physicians, Manuel Martínez-Sellés, has expressed to Efe his "great concern" about how this fundamental aspect can be articulated of the law and has pointed out that in the Community of Madrid there are many doctors with employment contracts that must be renewed every six months and a lot of job instability.
"We do not know what effects conscientious objection can have on whether or not these colleagues are renewed," he warned.
He Madrid College of Physicians has publicly spoken out against of the Euthanasia Law arguing that it goes against the deontological code of doctors and its president considers that "if a doctor is willing to do this practice", this should be the one that is pointed out in a specific registry.
"We believe that it should be done anonymously, that the administration should not be aware of who has made the conscientious objection because we fear the implications it may have at labor levels."
Also the president of the Ethics Commission of the Council of Medical Associations of Catalonia, Montserrat Esquerda, has doubts about the registration of objectors.
"We think that at no time can a doctor be discriminated against because of his conscience, so that the public or administrative records that try to regulate the objection have a certain risk and that is that they can be used for job boards based on those objections made by the doctors, "he tells Efe.
At the end of January a meeting of the General Assembly of the General Council of Medical Associations (Cgcom) in which a document on conscientious objection will foreseeably be discussed.
There is a clear divergence of opinions among doctors about euthanasia "just as it happens in society," indicates Rodríguez Sendín, who does believe that what is important is the development of conscientious objection.
"All doctors defend the lives of patients. Another question is what each one considers of how far life goes and what is an unbearable suffering and where our obligations and the rights of patients begin," he explains.
In this difference, "the only solution there is, when a law is going to regulate the right of the patient to die early, is conscientious objection ".
In recent weeks, some medical associations have made known their position on the Euthanasia Law, such as that of Madrid, which has been positioned against it, or that of Catalonia (which includes the four professional associations in that region) and who has defended this practice, but has previously claimed universal access to palliative care, as well as economic and social aid for the sick and their families.
For its part, the General Council of Official Medical Associations (Cgcom) considers that the law presents "important questions" and "unclear questions" and it emphasizes that according to the Code of Medical Deontology, the professional "will never intentionally cause the death of any patient, not even in the event of an express request by the latter."