Do you want to meet the protagonists of the series 'La Reina del Flow'?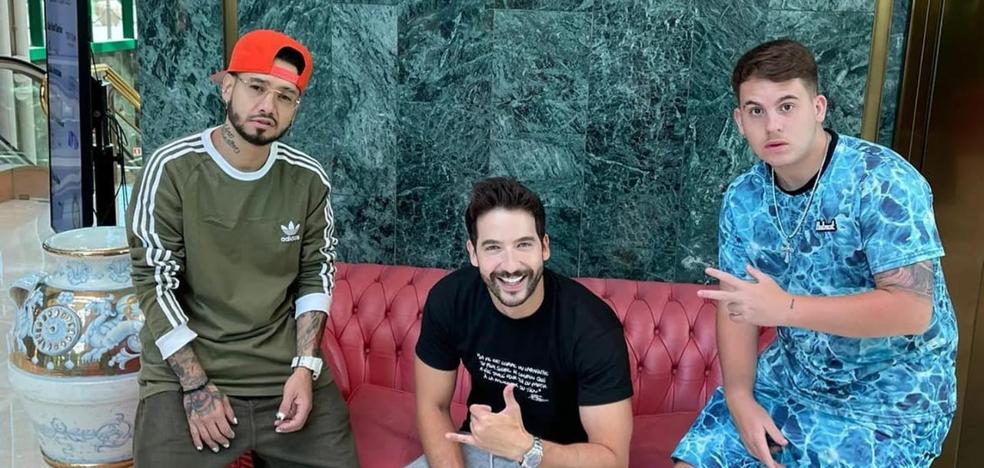 Lottery
music
CANARIAS7 raffles a private meet and greet with Juanfran, Carlos Torres, Kiño, Juan Palau and Kevin Bury from Gran Canaria | The winners will also receive a ticket to attend the DN7 Festival
CANARIAS7 raffles among its readers the possibility of enjoying in person the protagonists of the series '
The Queen of Flow'. The artists
Charles Torres,
Kino,
John Palau Y
kevin buryin addition to Juanfran from Gran Canaria, will receive the winners of the draw in a private meet and greet that will take place shortly at the newspaper's facilities in El Sebadal.
Via
this link You can participate in the draw and choose to be one of the 20 lucky ones who will be able to attend this event and who, in addition, will receive a ticket as a gift to attend the
dn7 festivalthe summer concert that will take place in Gáldar
on saturday 26 and in which 'The kings of flow' will be the main stars.
The Colombian artists and the Gran Canaria will share with the winners a unique evening in which they will be able to
answer all your questionstake photos with them and get their autographs from CANARIAS7 and the festival organized by the City Council of Gáldar with the production of
DN7 Music.
Canarian talents

In addition to the artists mentioned above, the event in Gáldar will include Nio García, author of the musical hit 'Te boté', among others, and DJ Valdi, from the program 'El Hormiguero'.
In addition to national and international stars, the festival will have Canarian talents such as
Leyvanwho at only twelve years old has already collaborated with Rosalía on a song from her latest album, as well as
Ariann Music Y
Adexe and Nauthese last three from Tenerife, with millions of followers on social networks and whose content accumulates millions of views.
The event will take place in
the La Quinta campus, which recently hosted the Gáldar Pride and the La Guancha Festival with the influx of thousands of people. For the DN7 Festival the capacity will be
6,000 people and tickets can be purchased through the website tureservaonline.es and in the Base and B2 stores.