Do you need help with SEO or network presence? Eight digital marketing companies in Madrid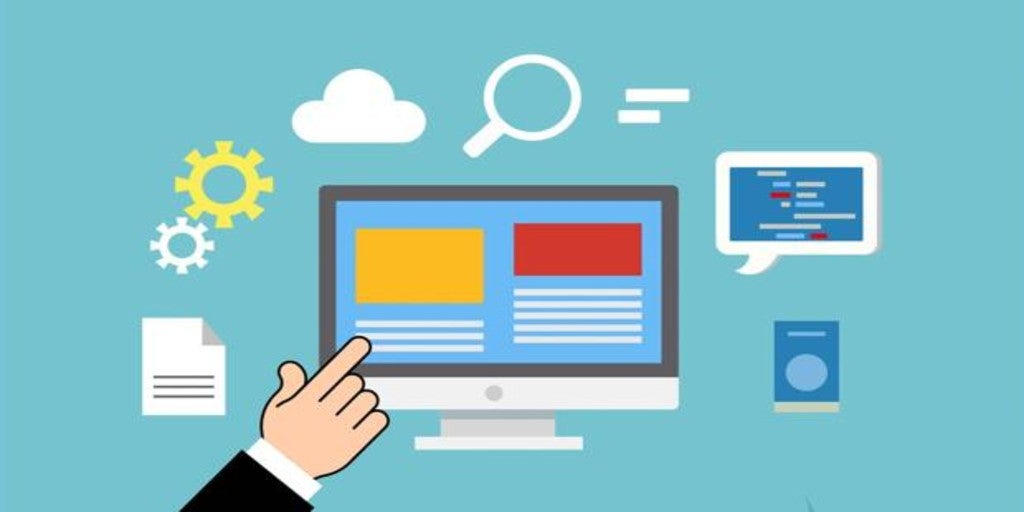 1. PZT

To begin, we had the opportunity to interview the people of PZT, an international benchmark agency.
How long have you been in the sector and what is your origin?
PZT was born in 2014 as an independent project, providing digital marketing services, under a series of values ​​such as integrity, quality and teamwork.
Little by little, we have become the reference agency in Real Estate, reaching across borders with our participation in the MIPIM-PropTech in New York.
What are the fundamental products and services that you offer?
We offer an ad hoc digital strategy, equipping SEO and SEM positioning brands, social media advertising and web design.
Tell us a little about the profile of your customers.
Many of them are from the real estate sector, a highly competitive market. In addition, we work with fashion, luxury, aesthetic, security, sustainability, etc. companies.
What do you consider that makes you unique or special?
The Google Partner certification gives us a great advantage over other agencies. Maintaining a direct relationship with the largest internet search engine makes our services have added value. In addition, we provide a close customer service and results to match. Shall we take off?
For more information:
Web: https://pzt.es/
2. Marketing Paradise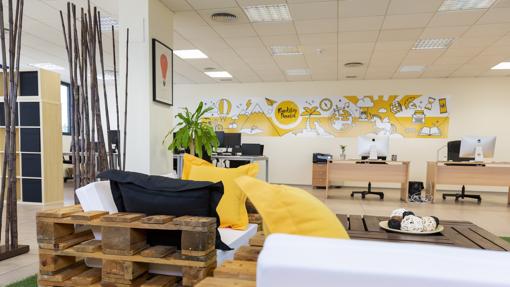 Now we are going to present Marketing Paradise. This specialized google department has a very interesting way of relating to its customers.
Marketing Paradise was born 6 years ago with the aim of offering our clients a coherent, efficient and objective-compliant digital strategy.
We operate as an external online marketing department. We have specialists from different areas who work under the same strategy, forming a complete team with 100% digital focus.
Within this, our strength is in everything that has to do with Google, both SEO and Google Adwords, content and Social Media.
We have two customer profiles:
1. Ecommerce that have been in the market for 2-3 years, and that can maintain a constant investment to carry out digital actions.
2. Service companies, usually focused on the local, looking for qualified leads. We work in sectors such as the pharmaceutical, real estate, fashion, sports, food, training ...
Also highlight our online marketing podcast: We offer podcast strategy, production and distribution service for daring brands.
The client's relationship with Marketing Paradise does not go through the classic account executive. Each team member asks and reports directly to the client, and vice versa.
This allows us a much more efficient, transparent and direct communication between the client and his digital team.
We like to pamper the service, take care of the details and propose new things.
Contact information:
Telephone: 91 017 28 08
E-mail: [email protected]
3. MakingScience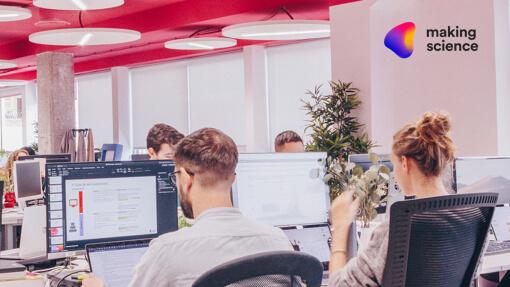 We now turn to mentioning the people at MakingScience, who are always up-to-date on all technological advances.
Origin:
MakingScience was born in 2016 as a company specialized in comprehensive marketing and technology solutions for the digital business. Its business model responds to the growing need for companies to go digital throughout their value chain. The markets in which it operates are digital advertising, data analytics, e-commerce and cloud.
Services:
We generate value through a complete ecosystem of digital marketing services. In addition to the technological products we develop, thanks to the necessary business knowledge and technical solvency, we achieve our clients' objectives in all digital areas (conceptualization, implementation and exploitation).
Value proposal:
The development of own technology is born from initiatives that seek to provide an optimal solution to the problems and needs identified in the market based on learning and previous experience.
Our highly qualified consultants and professionals allow us to iterate and adapt in an agile and efficient way, being able to keep up with the dizzying pace of technological trends.
Why MakingScience?
Our technology sets us apart from the competition. In order to stand out you have to be innovative, efficient and present optimal solutions at a technical and business level.
We are daring, analytical, strategic and we believe in making things happen.
Contact information:
Telephone: 913090209
E-mail: [email protected]
4. Dany del Valle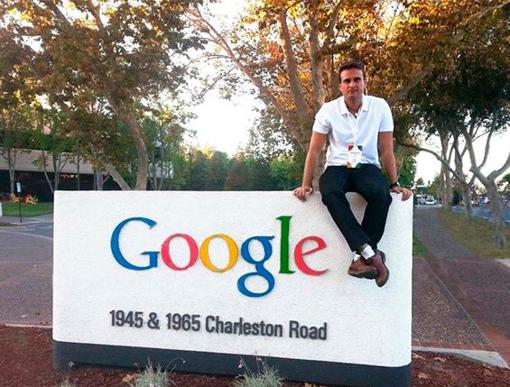 We also had the opportunity to meet Dany del Valle, who told us about his work.
How did you decide to start this adventure?
We have been doing pay per click campaigns for 7 years, we started exclusively with google, but over the years we have evolved with the sector and we also provide service on other pay per click platforms such as amazon, bing, facebook, instagram, tripadvisor or trivago , we are partners of the main advertising platforms and google has cataloged us on its highest partner scale as a premier google partner.
Explain us a little what you offer.
Mainly they are all advertising campaigns focused on specific objectives, all our campaigns are optimized based on sales generated, reservations, leads, or any other indicator that offers direct value to companies, however, in the team we have designers and programmers to cover the customer needs.
Who are your clients usually?
We work with all kinds of clients, large companies such as AXA, airlines, hotels and a lot of e-commerce have passed through our hands, without neglecting small local clients that normally are services.
What sets you apart from other companies in the sector?
We are a very specialized team, with a very close customer service.
Contact information:
Telephone: 966 38 48 14
Web: https://www.danydelvalle.com/
E-mail: [email protected]
5. SIDN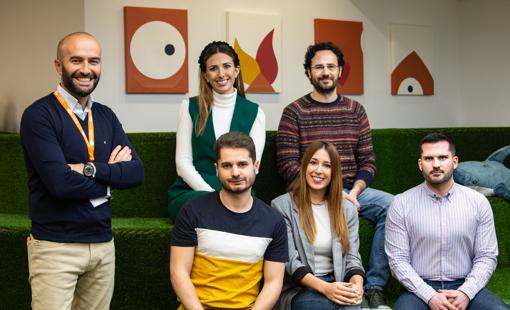 In this guide we must mention SIDN, an agency that has grown to have its own international headquarters.
SIDN is a native digital marketing agency, born in Granada in 2005.
We currently have offices in Granada, Madrid, Barcelona and San Francisco. We offer different types of services, working both for highly digital companies and for those with more offline business models that have incorporated digital processes in a later way. Our clients include: Sanitas, Renault, Yoigo, RTVE, Telefónica or Iberdrola.
Thus, we offer:
- Comprehensive digital services, as the client's main digital agency.
- Data driven marketing services aimed at attracting and / or managing clients.
- Strategy for digital businesses.
- Specific services based on concrete tactical actions (SEO, ORM, CRO-UX, analytics, etc.).
We have a team of more than 100 experts in digital business with extensive experience accumulated in our 18 years in the market, in which we have participated in many of the main Internet projects of the leading digital business companies.
In short, the implementation of self-developed technology on marketing services enables us to offer great added value to our clients.
Telephone: 91 833 03 88
Web: www.sidn.es
E-mail: [email protected]
6. Hill Planet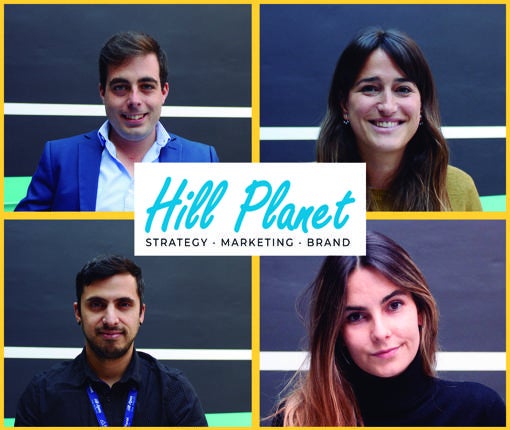 Following them we introduce Hill Planet, a consulting and marketing agency that believes in commitment.
We have been working as a consultant and marketing and strategy agency for three years under the values ​​"communication and results". Hill planet We were born as a small marketing agency with regional clients, but little by little we specialized in the internationalization of companies, which allowed us to start having more powerful clients who wanted to open up markets in other countries, or clients from other countries who wanted to open market in Spain.
We offer 4 major service areas:
- Business consulting
- Marketing consulting
- Marketing Agency:
- Marketing Outsourcing
Our clients are medium and large companies that are not reaching their objectives, they are not making a return on their marketing investment or they do not have trained personnel to carry out the actions that they have in Digital Marketing.
We are distinguished by our high degree of communication with customers, as well as the high professional level of our "staff". "Commitment" is another of our values: we have created a non-profit association called Hill PlanetLabs in which our employees dedicate between 3 and 5% of their working day to advise, at no cost to the client, to Startups and new companies on how to reach your goals.
Contact information:
Telephone: 931454900
Web: www.hillplanet.com
E-mail: [email protected]
7. Eco Eureka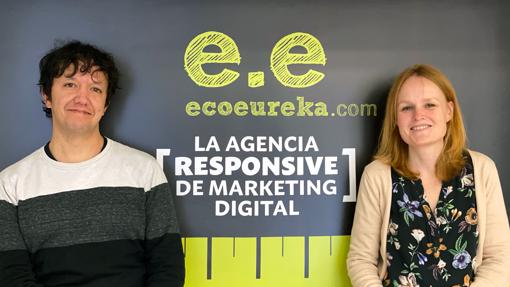 We also interviewed the people of Eco Eureka, who have completed 10 years this year.
You already have a long history, but how was it born Eco Eureka?
This year we celebrate 10 years. We were pioneers of the so-called "collaborative economy". We launched a highly successful collaborative consumer portal. Our experience with this project pushed us to help other companies improve their "digital situation" and we have continued to do so until now.
Who exactly are you?
As our motto says, we are "The Responsive Digital Marketing Agency". If we believe that the minimum desired results will not be obtained, we simply say no or propose another way. Our guarantee is the success of our clients. In short, we are specialists in SEM, SEO, Networks, Web Design ...
And your clients? Do you close yourself to some kind of profile?
We have a very diverse typology of clients: from Mc Donalds or Rolex to smaller firms, although for us there are no small clients because we are dedicated to our work, whoever it is.
Explain to us what makes you different from others.
As I mentioned before, Ecoeureka is "The Responsive Digital Marketing Agency". We want a long-term, honest customer relationship. We never promise impossible ... The success of the project or client is our success and our guarantee to continue working with it.
Contact information:
Telephone: 911 386 400
Web: www.ecoeureka.com
E-mail: [email protected]
8. Drealm Marketing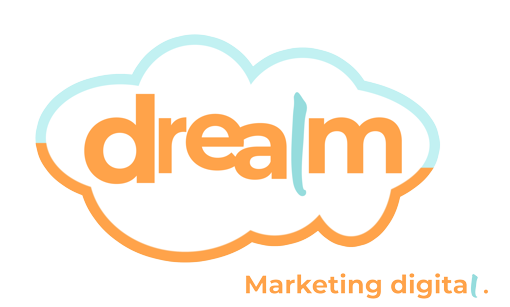 To finish we stop at Drealm Marketing, an agency that offers an exclusive service to its clients.
Drealm Marketing It began its journey more than 15 years ago, when its members were already working to acquire knowledge, experience and qualities to carry out the different aspects of Digital Marketing. We are currently at C / La paz, 7 - 3ª in Valencia.
We always focus on the conversion and achievement of objectives, relying on actions on social networks, search engines (such as Google), content portals, email, etc. Our services range from creating a website or online store, positioning the brand on the Internet, creating search campaigns, display or remarketing, managing social networks ...
Drealm Marketing works with all kinds of profiles. We do not stick to a specific sector and we try to open the horizons of all the clients who request our services. In addition, we carry out corporate websites, content portals or any service that an SME may need.
From the first moment we guide the client towards the real objective on the Internet.
We show the reality of the process with total transparency, the work we do is the result of more than 20 years of experience.
Our service is exclusive since we focus on conversion, ROI is what we focus on when working on any online project.
Contact information:
Web: www.drealm.es
E-mail: [email protected]