Djokovic equals 310 weeks at number one on Federer's ATP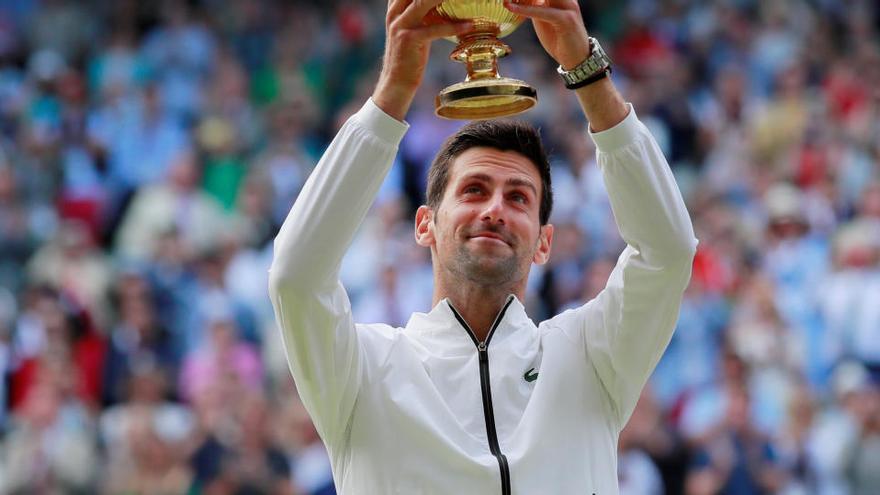 Serbian Novak Djokovic turns 310 this week at the top of the ATP rankings, equaling the record of Roger Federer, although the Swiss still outnumber him in consecutive numbers.
However, by lifting his ninth crown from Australian Open Eight days ago, the Belgrade player guaranteed to surpass Federer's record of weeks as No. 1 on March 8, breaking that equality and leading alone.
Federer does keep the record of 237 weeks in a row as world number onefollowed by American Jimmy Connors with 160 and Czech American Ivan Lendl with 157. Djokovic managed to stay 122 in a row.
Djokovic ascended to number one for the first time with 24 years and 43 days on July 4, 2011, and he spent those 122 consecutive weeks at the top between July 7, 2014 and November 6, 2016.
In this week's list there are no significant changesBut the Rotterdam tournament may mark one of singular importance for Spain's Rafael Nadal, current number two.
The classic Dutch tournament that features the Nadal casualties, the Canadian Denis Shapovalov or the Italians Jannik Sinner and Matteo Berrettini, will have Daniil Medvedev, Australian Open finalist, as the main attraction, and the Russian who before the Melbourne final had a 20-game winning streak, 12 of them Before the 'top 10', he can unseat Nadal from his place, since the Spanish only takes 115 points from him.
Nadal, who remains among the top two in the ATP since June 12, 2017, resigned from participating in Rotterdam and Acapulco, to prevent and finish healing his back injury.