Dissuasive clause with Moleiro: his freedom is now worth 30 million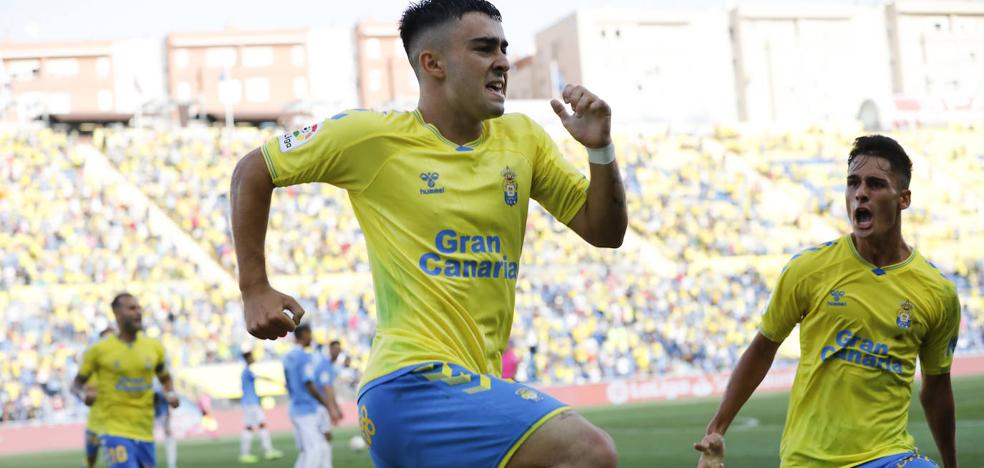 football
UD have already exercised their preferential option that triples the starting price of the sought-after attacker from Tenerife
He does not have the UD today
no offer on the table by Alberto Moleiro, perhaps the player who has revalued himself the most in the last season, a regular, international in lower categories and with the aroma of a great player if, on the way to 19 years, he maintains his progression and pedal stroke. Now, as this newspaper reported in its edition last Saturday,
the club has already informed LaLiga that it has activated the preferential right it has over the attacker to extend his contract and, at the same time, raise his termination clause from ten to thirty million.
Olaf Bonales, Moleiro's agent, also knows this and with whom protocol has been respected when updating the news regarding his client. Triple the price of his federal freedom will have a dissuasive effect on possible interested parties who hoped to be able to capture it at a less onerous market price. Faced with this risk, the leadership headed by Miguel Ángel Ramírez has acted quickly and
making legitimate use of its unilateral option, as it also executed in the cases of Cardona or Coco previously.
At UD they know that Moleiro is one of their great assets and that, under normal conditions, he is destined to star in a good transfer, following in the footsteps of Pedri, Roque, Vitolo or Viera, without forgetting goalkeeper Josep Martínez. Of course, what is taken for granted is that it will continue at least until June.
"I guarantee it", advanced the president in his appearance on June 9 referring to his possible immediate departure.
The man from Tenerife, on vacation in his homeland and who has been seen during a visit to CD Sobradillo, his original team, awaits events with the peace of mind of knowing that the future is his.
He does not give up on being able to progress in a higher category, although he has been able to more than cover his standards by consolidating himself in his first campaign with the professionals and also aware that he is assured of prominence and rank under the orders of García Pimienta. There has been talk of Barcelona and foreign clubs, but nothing formal so far. The hammering of rumors does not alter the times of the club because it is attributed to what is expected on these dates.
And, just in case, this armor ensures a profitable horizon with the youth squad: if he stays, he wins at a sporting level and if his agent forces an exit and achieves a buyer, the economic parameters will be irrefutable.
It would not reach 30 million, but for less than half, either.
Time plays in favor of the interests of the UD, without the need to part with anyone for the good state of their financial health. What arrives, they assure, that it be to improve and seduce. Otherwise, with Moleiro or
with Cardona, another who enters the pools of possible transfers, the position of strength will be maintained to avoid auctions at bargain prices. With both, the scenario is managed that they start the preseason normally under the orders of García Pimienta at the beginning of July and cover the planned concentration in Marbella. It may be that the passing of the weeks intensifies and accelerates options. Or maybe not.