Disney's Boba Fett miniseries is imminent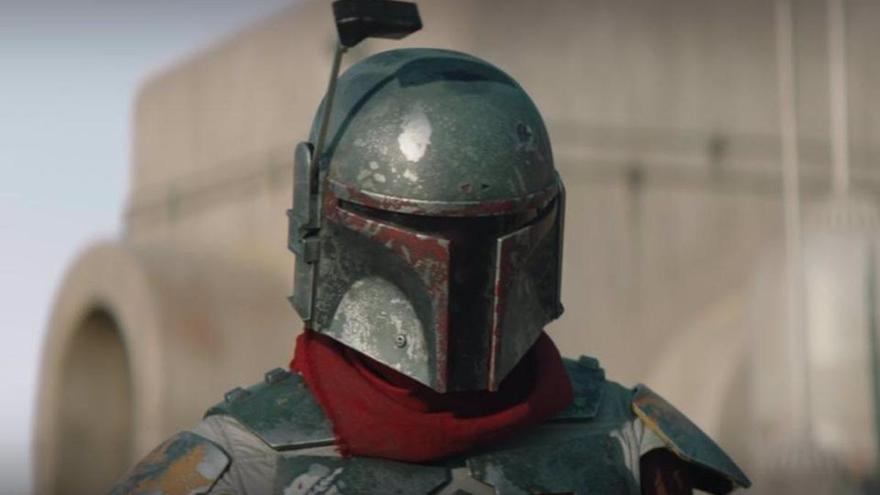 Although the second season of 'The Mandalorian' only has two episodes aired, it seems that the return of boba fett, which made its announced appearance in the series at the end of the first episode, will be for a long time, as Disney and Lucasfilm prepare a spin-off focused on the character and that will begin shooting in the second week of November, that is, imminently.
According to Deadline, a miniseries centered on the antagonist of the original trilogy will begin filming this next week, after the character has been shown at the beginning of the new batch of fiction chapters starring Pedro Pascal.
In the first episode of the second season, Din Djarin and The Child meet Cobb Vanth, played by Timothy Olyphant, a kind of vigilante who acts as the sheriff of Mos Pelgo on Tatooine, wears the ancient armor of Boba Fett. Vanth agrees to give it to Mando in exchange for helping him slay the dragon Krayt.
At the end of the chapter, a mysterious bald individual could be seen, played by Temura Morrison, spying on Djarin and Baby Yoda. Obviously, it was the actor's return to the saga, after having played Jango Fett, Boba's father, in 'Attack of the Clones'. Although this time, Morrison seems to play Boba himself, a clone of his father from whose replicated DNA all the clone troops came out, which would later become imperial soldiers.
Deadline points out that Lucasfilm plans to shoot the Boba Fett miniseries before starting to record the third season of 'The Mandalorian', whose production will begin between the end of November and the beginning of December, although it is also considered to start in 2021.
However, it should be noted that, for now, There is no official confirmation of the third season of 'The Mandalorian' or the spin-off, the medium itself states that the third installment of the Disney + fiction has already been in pre-production for several months. According to Production Weekly, this batch will carry the temporary title of 'Buccaneer'.
As it is an imminent filming, it is to be hoped that more information will soon be known about what could be the definitive return of the character. For now, we have to wait for third episode of 'The Mandalorian', what can be seen on Disney + on November 13.