Disneyland will close in Hong Kong and Shanghai to avoid spreading the virus | Companies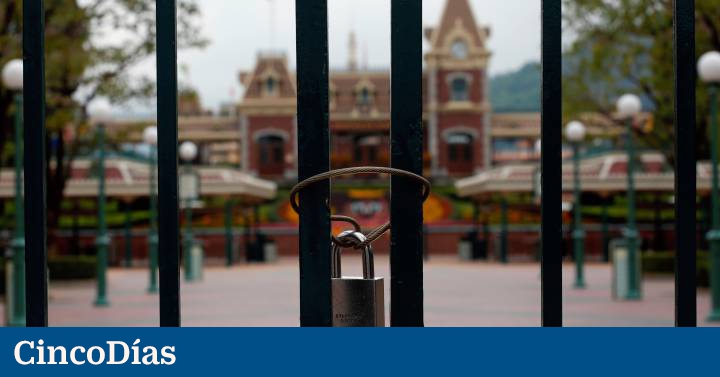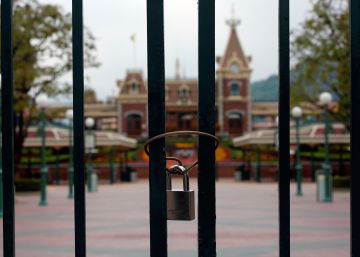 The Disneyland theme park headquarters in Hong Kong and Shanghai will close their doors from today until further notice to prevent the spread of the new coronavirus causing pneumonia of Wuhan, who has already left at least 56 dead among the 1,975 infected diagnosed in China.
In a statement posted on their websites, the parks ensure which is about "a precautionary measure along the lines of the efforts of prevention that are being taken "in the country and that will serve to guarantee "the health and safety of our guests and staff".
The text indicated that the amusement park managers remain "in contact with the health authorities and the government" and who will announce "a reopening date once (the authorities) ensure that it is recommendable".
Both parks announced that they will reimburse the cost of tickets and other reservations made in advance.
Both Hong Kong and Shanghai (where yesterday the first dead was recorded by the coronavirus) are two of the 25 Chinese provincial divisions that have raised the health alert to the highest level.
The latest figures published today by the National Health Commission from the Asian country showed that at least 324 patients are in serious condition, while 49 have successfully overcome the infection and have been discharged.
Outside of China, four infected persons have been registered at the moment in Thailand (two of which, cured) and another four in Australia, three contagions in Taiwan and the same number in Singapore, France and Malaysia, and two in each of the following countries: Japan (one cured), Korea from the South, United States and Vietnam. There is also one in Nepal and another in Canada
The symptoms of the new coronavirus, called 2019-nCoV provisionally by the World Health Organization (WHO), they are in many cases similar to those of a cold, but they may be accompanied by fever and fatigue, dry cough and breathlessness (trouble breathing).