Disney + will premiere exclusively the new of 'The Simpsons'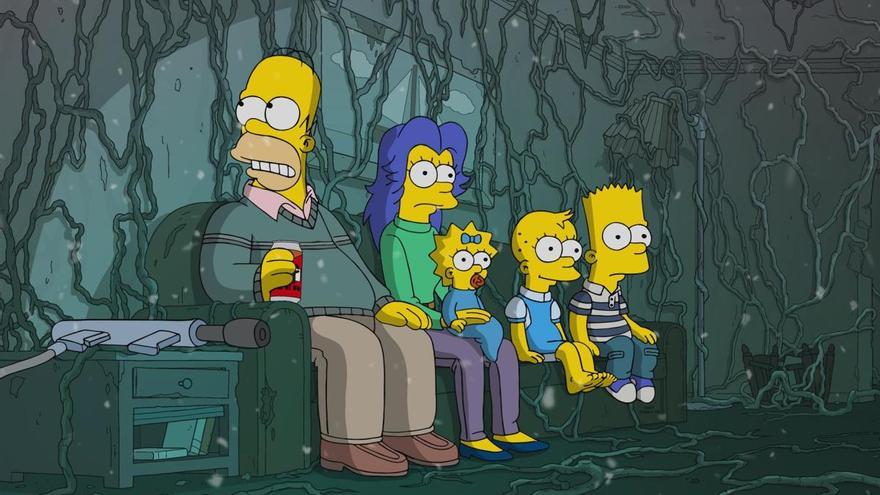 The oldest animated series on American television, 'The Simpsons' jumps to streaming. Season 31 will premiere, exclusively on Disney + from November 27. The platform will premiere two new episodes every Friday, transporting audiences to iconic Springfield.
The 22-episode season comes to the video-on-demand service after its broadcast in the United States, where it was seen on Fox. This batch of episodes was Emmy nominated and has a stellar cast of guest actors, among which stand out Billy Porter, John Mulaney, Jason Momoa, Kevin Smith, Lilly Singh, Cate Blanchett, Chrissy Teigan and Jim Parsons, in addition to having musical performances by John Legend and Weezer.
Those Marvel fans will enjoy the episode 'Bart, the bad guy', which stars Kevin Feige, president of Marvel; Joe and Anthony Russo, directors of 'Avengers: Endgame', and Cobie Smulders, Maria Hill in the MCU.
After debuting in the short film 'Maggie Simpson: Playing with Destiny', Baby Hudson returns to the series in the episode 'The incredible lightness of being a baby'. The season also includes the Episode 30 of the Legendary Halloween Anthology: 'The Simpsons: Treehouse of Horror', titled 'Thanksgiving Horror'.
'The Simpsons' is still in shape, the arrival of the thirty-first season on Disney + comes after the broadcast of season 32 in the United States, which began airing on September 27 on Fox. In addition, on the platform they are also all previous broadcast episodes of the iconic fiction.