Disney + will premiere a series with Paco León and Watling in its new Star brand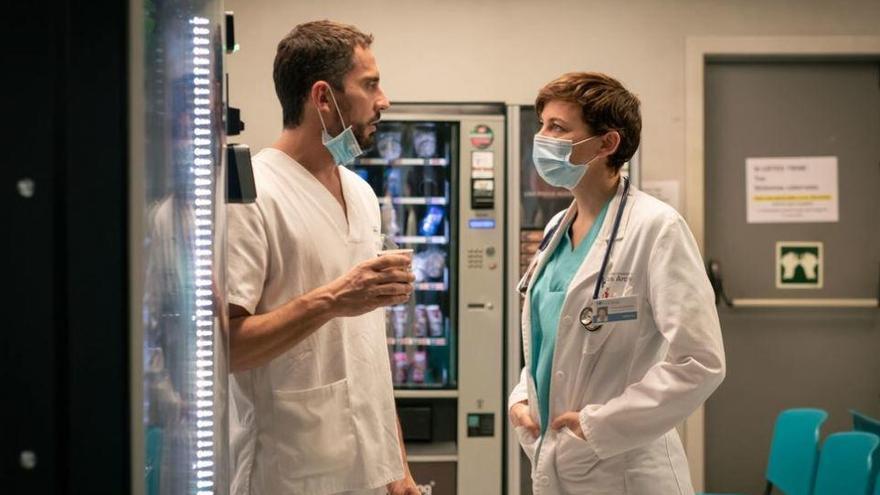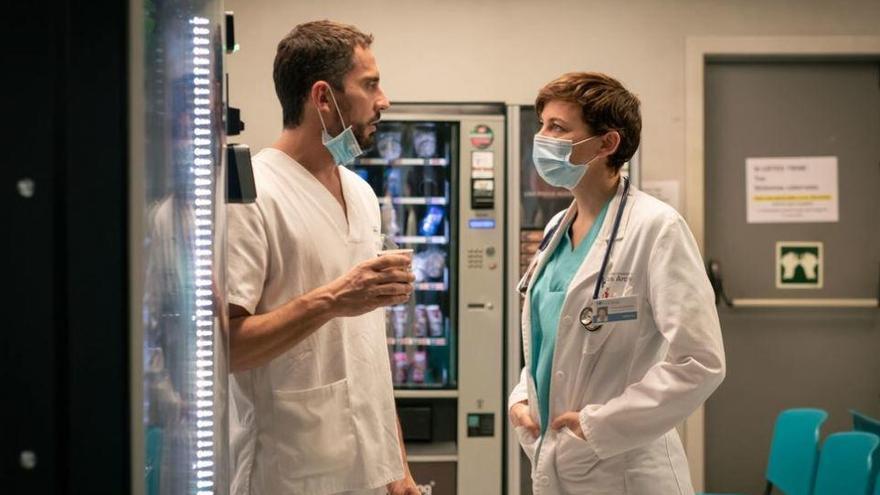 Disney + has announced this mars the premiere of the Spanish miniseries 'Besos al aire', starring Paco Leon Y Eleanor Watling and produced by Mediaset España, which will be the streaming service's first original production, with which it inaugurates the new entertainment brand for all audiences, Star.
'Besos al aire', coming to Disney + in March, is a romantic comedy that tells eight intersecting stories, with confinement as a backdrop, and love as the main protagonist.
In a virtual presentation made by the CEO of The Walt Disney Company Iberia, Simon Amsalem, who have been accompanied by the vice presidents of original production, Sofia Fabregas, and programming, Vincent SourdeauThe mouse company, respectively, has announced that it will produce fifty original productions in Europe by 2024.
The person responsible for these products has ensured that They will be "100 percent local" productions, without specifying Spanish projects, which will be reported, he said, "in a few months."
Yes they have confirmed the premiere in Star of the Spanish film 'The plan', starring Antonio de la Torre, Raúl Arévalo and Chema del Barco, recently nominated for the Goya to the best actor revelation and the Feroz as best supporting actor.
In the presentation, Amsalem has revealed that while the goal of Disney + at its launch in April 2018 was to reach attract between 60 and 90 million subscribers in the world in 2024, the reality is that "last week we reached 95 million, which slightly changes our plans."
"Now – Amsalem said – our new goal for 2024 will be to have between 230 and 260 million paying subscribers in the world; in Spain, we have also been very well received", he added, without specifying the figures.
According to studies conducted by the company, adults who subscribe to Disney + they had "great interest" in finding more content, also for people over 18 years old. For this reason, the head of Disney + Iberia explained, Star is being launched, its new entertainment brand that, within the Disney + app, will offer T.V. series, films and original productions.
The Star Option will premiere on February 23 with more than 40 television series, including four exclusive originals, and 250 films, and will add new titles to the service every month from Disney's creative studios, such as Disney Television Studios, ABC Signature, FX Productions and 20th Century Studios -former Fox-, among others.
In this way, Star will make available the impressive catalog of films and series owned by all these creative studios, now Disney brand, and which total more than 1,100 titles, many of them classics.
Disney + executives have reiterated the "strict parental control" Through exclusive pins that adults can update whenever they want and in the sections they deem appropriate through a simple configuration process for 6, 9, 14, 16 and 18 years.
Since Disney + arrived in Spain in March of last year, Sourdeau pointed out, more than 600 films and 400 series have been released, of which 90 are original. In 2021 "We will add, under the Star brand, 800 titles for older audiences, both classic and new".
Among the announced premieres is a police thriller from the creator of 'Big Little Lies' and 'The Undoing', David E. Kelley, entitled 'Big Sky', on disappearances of women; the 'Con amor, Simón' spin-off, 'Con amor, Victor', written by the film's original screenwriters, and the adult animated comedy 'Solar Opposites', co-created by Justin Roiland and Mike McMahan (Rick and Morty).
The launch of Star is also joined by the drama and horror series 'Helstrom', and, throughout the year, the series 'Dopesick', with Rosario Dawson, and 'The Dropout', the new content of the Kardashian Jenners, apart from other original series of FX such as 'The Old Man', with Jeff Bridges .
Alongside these new proposals are complete classic series, "to enjoy marathons at home", as' Grey's Anatomy ',' 24 ',' Buffy the Vampire Slayer ',' The X-Files', 'Lost', 'Family Guy', 'Sons of Anarchy', 'Modern Family', 'How I met your mother 'or' Scandal '.
What's more, Star will have available tapes like 'Pretty Woman', 'Braveheart', 'Titanic', the original saga of Alien, the complete saga of 'Die Hard' and 'Deadpool' 1 and 2.
Disney executives have explained that there will be bonuses for Spanish customers who are already subscribed to Disney +, with the maintenance of the price of € 6.99 / month or € 69.99 / year including Star for the first six months. For those who subscribe after February 23, Disney + will cost € 8.99 / month or € 89.90 / year.