Disney will not release "Eternals" in the Persian Gulf countries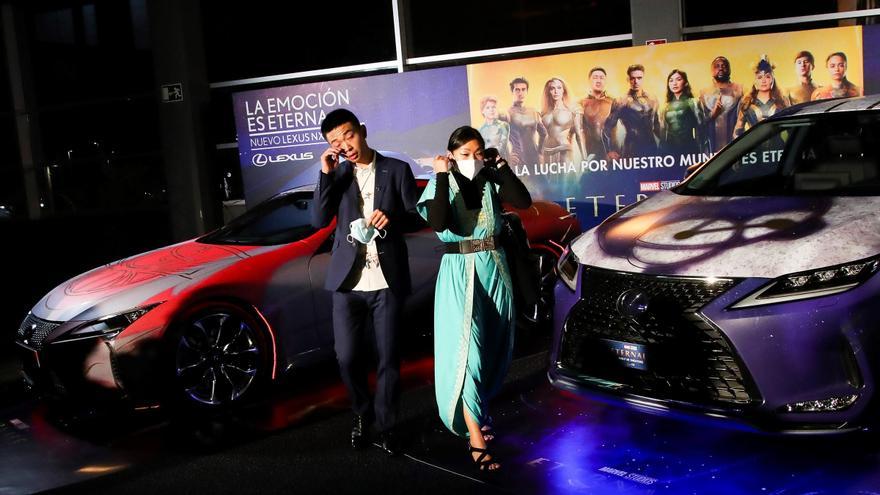 Disney will not release 'Eternals', the latest Marvel movie, in the Persian Gulf countries because it has refused to remove parts of the plot that came into conflict with the authorities census region of.
The superhero movie was scheduled to debut on November 11 at Saudi Arabia, Qatar, Bahrain, Oman and Kuwait, but this Thursday it has disappeared from the internet in those territories and the reservation of tickets is not allowed. However, the main chain of cinemas in the United Arab Emirates keep selling passes for the premiere.
The conflicting scenes
Disney has not given an official explanation of the movement but, according to the newspaper 'The Hollywood Reporter', the studio would have refused to cut a scene from a few seconds in which it is intuited that two protagonists (Richard Madden and Gemma Chan) have sex.
Likewise, the censors asked that the interventions of the homosexual superhero Phastos, played by actor Brian Tyree Henry. Also, according to 'Deadline' magazine, the film has been banned in Kuwait and Qatar because its plot, which portrays a family of superheroes sent by the gods, is considered blasphemous.
That same source adds that in other territories such as Lebanon and Egypt, the film will be released although suppressing any intimate scene -homosexual or heterosexual-, a common practice for Hollywood studios in some countries.
This is not the first time that a superhero movie has been censored: in 2017, Tunisia banned 'Wonder Woman' because its protagonist, Gal Gadot, is Israeli; and in 2020 Saudi Arabia did the same with Pixar's 'Onward', for a comment that made reference to a lesbian relationship.
Premiere
'Eternals' will premiere this week in the United States and Europe. Thus, the film, directed by Chloé zhao, winner of the Oscar for 'Nomadland' (2020), has an impressive cast that includes the Mexican Salma Hayek, Angelina Jolie and Kit Harington.
Its plot describes a seemingly normal world in which the evil 'Deviants' emerge to threaten humans, forcing the 'Eternals' to take up arms, an alien race created by gods and that lives infiltrated in the Earth for thousands of years.